17 February 2022 – The 2nd Information session on Recraft the Past Build up the Future call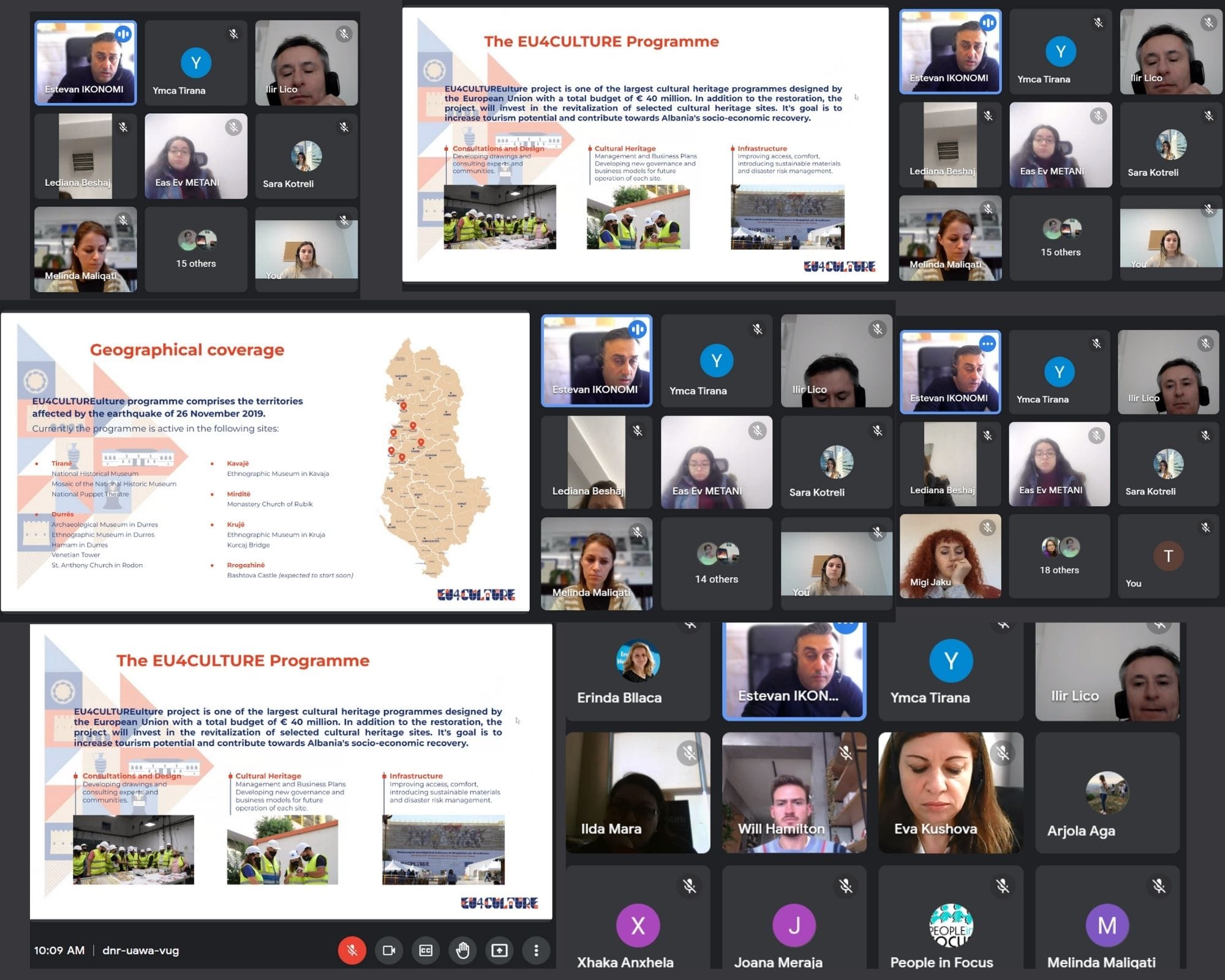 Yet another engaging information session on the 1st Call for Proposals under the EU4Culture programme Grants' Scheme!
Following yesterday's in-person meeting, today's info session was held online with the active participation of Non Profit Organizations & other interested professionals.
Our colleagues shared some valuable insights on the application process and responded to all matters.
Check out our webpage & contact us if you have further questions until 22 February 2022.
https://eu4culture.al/call-for-proposals/
Apply by 15 March 2022