Grants and Funded Projects
EU4CULTURE is committed to support Albania's cultural heritage revitalization and to improve capacities for its management and promotion, and creation of linkages to cultural tourism initiatives which are innovative and environmentally friendly. Part of our efforts is a Grants Scheme which aims to create local socio-economic and cultural opportunities for the communities surrounding the project's cultural heritage sites.
---
How will the grants be awarded?
Through this scheme, we will be launching a series of competitive calls for project proposals to be developed and implemented around the cultural heritage sites targeted by the project. The evaluation and selection of grant proposals for funding will be based on a set of priority criteria and will be carried out by a committee of cultural and socio-economic development experts. The intention is to support the cultural and creative industries sector, by providing them with resources for cultural product development and improved marketability.
---
What will the grants aim for?
The aim is to contribute towards an improvement of the quality of tangible and intangible local cultural goods and services to increase their opportunities to compete within the country, in the EU and across other higher-value markets.
---
Who will receive the grants?
Successful applicants from the cultural and creative industries sector in the selected heritage sites and surrounding areas will be selected as recipients. Their actions will be directed at cultural, local and national organizations, educational and research institutions, as well as national and local governments.
Local cultural operators and professionals will acquire and develop artistic, technical, technological, and managerial skills and competencies as a result of their participation in the grants, allowing them to express and manifest their creativity while transforming it into economically viable activities, goods, and services.
---
Which are the priority areas?
The priority areas of the calls for grant proposals will include a focus on cultural local economic development as well as innovative tourism, cultural or environmental initiatives.
---
Contribution to Social Inclusion, Youth and Women
These grants will be used to fund projects that will have a special emphasis on including socially and economically disadvantaged groups. Women's participation and youth engagement will be mainstreamed.
The goal is not only to increase income generation for local communities and thus reduce poverty, but also to reinforce social inclusion while protecting and promoting cultural diversity and improving the image and attractiveness of selected locations.
2nd Call for Proposals
2nd Call for Proposals is not accepting more applications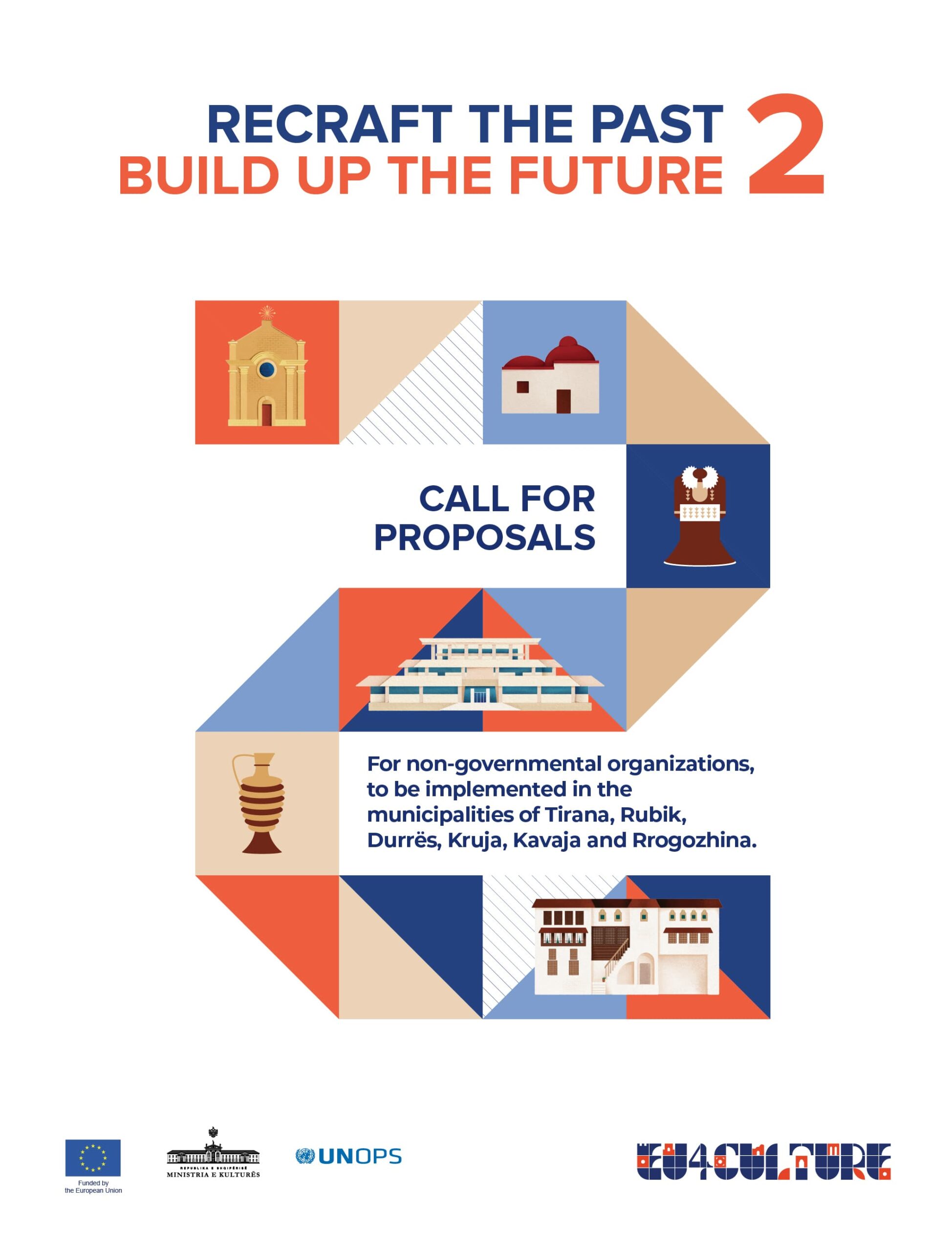 1st Call for Proposals
1st Call for Proposals is not accepting more applications.