Preserving Albania's Cultural Heritage: New High-Tech Equipment for Albanian National Library Fund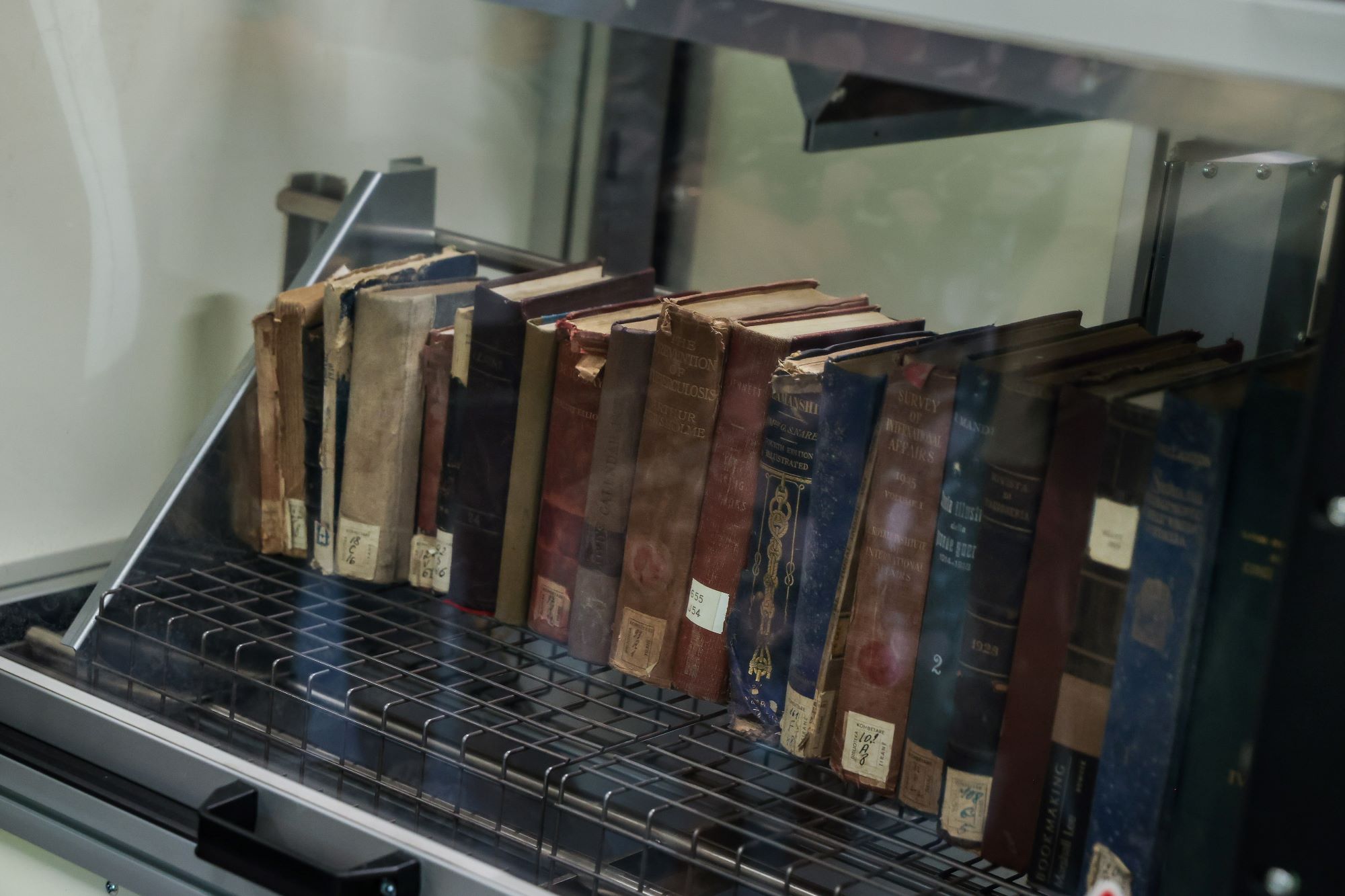 2 June 2023
Today H.E. Minister of Culture, Ms Elva Margariti, H.E the EU Ambassador to Albania, Ms Christiane Hohmann, UNOPS Albania Country Manager, Ms Pamela Lama, other field experts and media representatives visited Sotir Kolea Center (the Restoration Unit of the National Library Fund). They were welcomed by the National Library Director Mr Piro Misha who guided them through the amazing library rooms, demonstrating the new equipment and explaining its features to the guests and media representatives.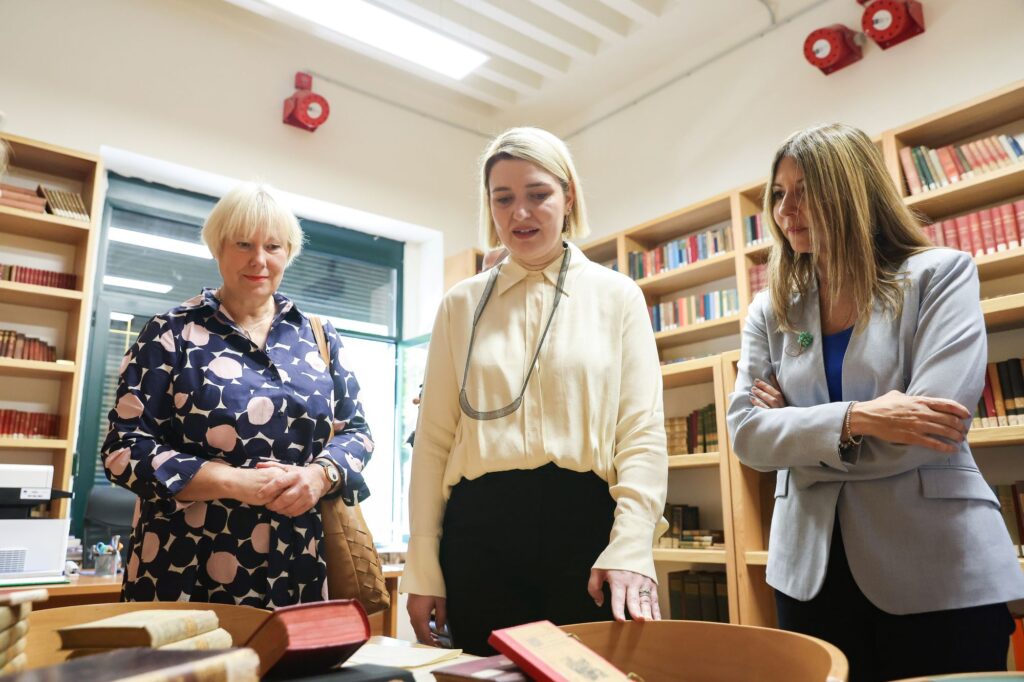 The Albanian National Library Fund has been provided with high-quality, state-of-the-art equipment that will help to preserve and make books accessible online, contributing to the preservation of Albania's culture and heritage. This equipment, worth 668,922 Euro, includes servers, book and barcode scanners, laptops, tablets, book dust and specialised vacuum cleaners, sanitisers, dehumidification chambers and book cleaning and deacidification machines which will significantly boost the library's capabilities.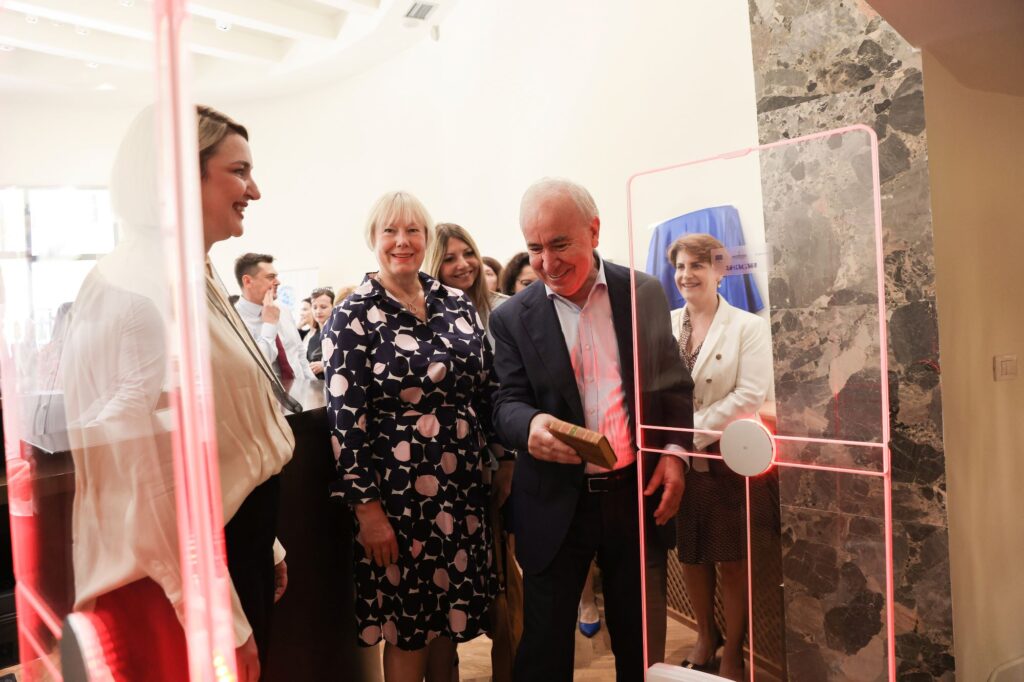 "We are proud to support Albania through our EU4Culture programme in preserving the unique books lying in the shelves of the National Library Fund by supplying it with a number of state of the art equipment for restoration and preservation of books and newspapers. The Library plays a critical role in preserving Albania's cultural heritage and facilitating public access to information. This is one more illustration that Europe is here in Albania and continues to stand by its commitment to the Albanian people!" said EU Ambassador Christiane Hohmann.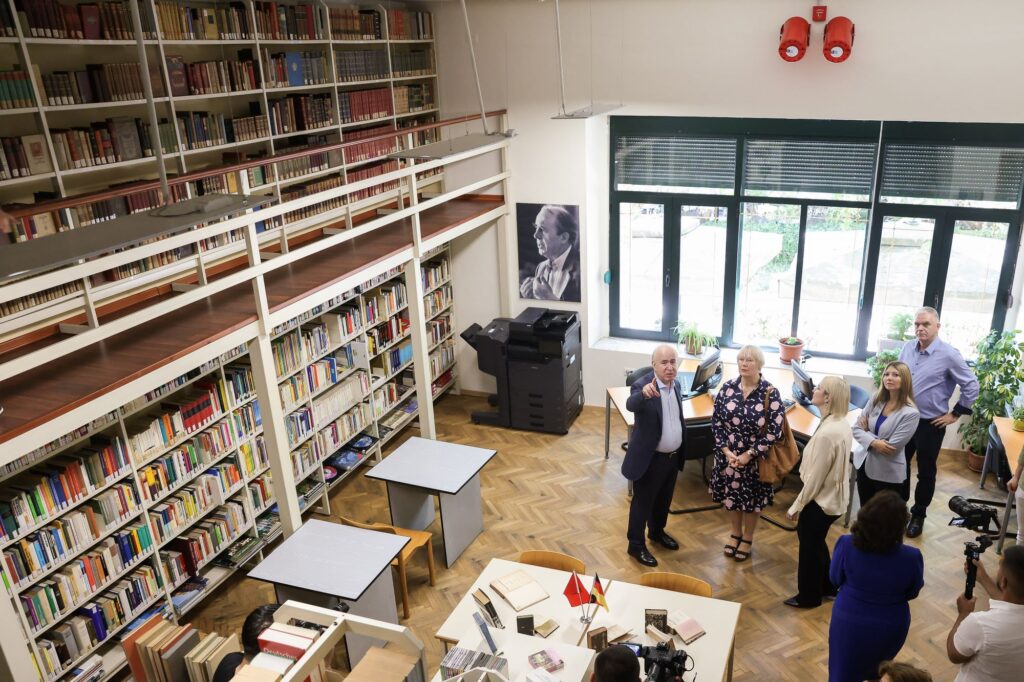 "A commendable job has been done to bring to light the forgotten building of the Annex of the National Library, for the cataloging and systematisation of books.
However, only restoring the building and arranging books is not enough. We also had to think about the future of this asset. At this point the European Union gave us a helping hand making it possible to equip this library with modern equipment for the digitisation, storage, cleaning, and restoration of books. Thanks to digitisation, this fund will be available online for the reader to access books anywhere, but also will save the physical copy of the book," noted the Minister of Culture, Mrs. Elva Margariti.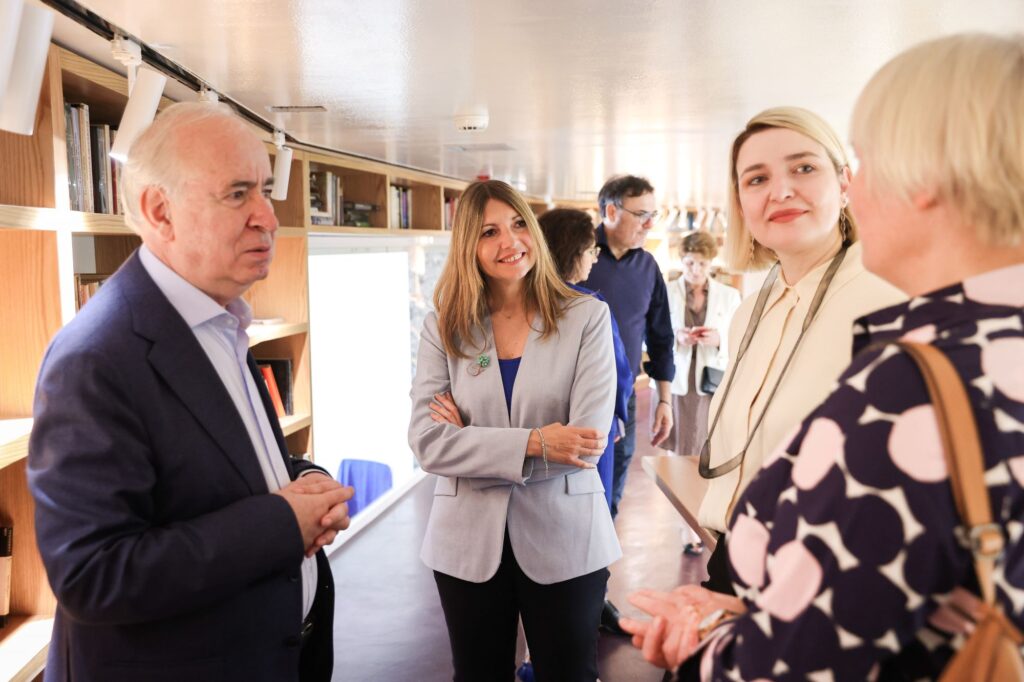 Pamela Lama, UNOPS Albania Country Manager, expressed her gratitude to the European Delegation to Albania for choosing UNOPS as a trusted partner in the implementation of this project and the Ministry of Culture for their fruitful collaboration.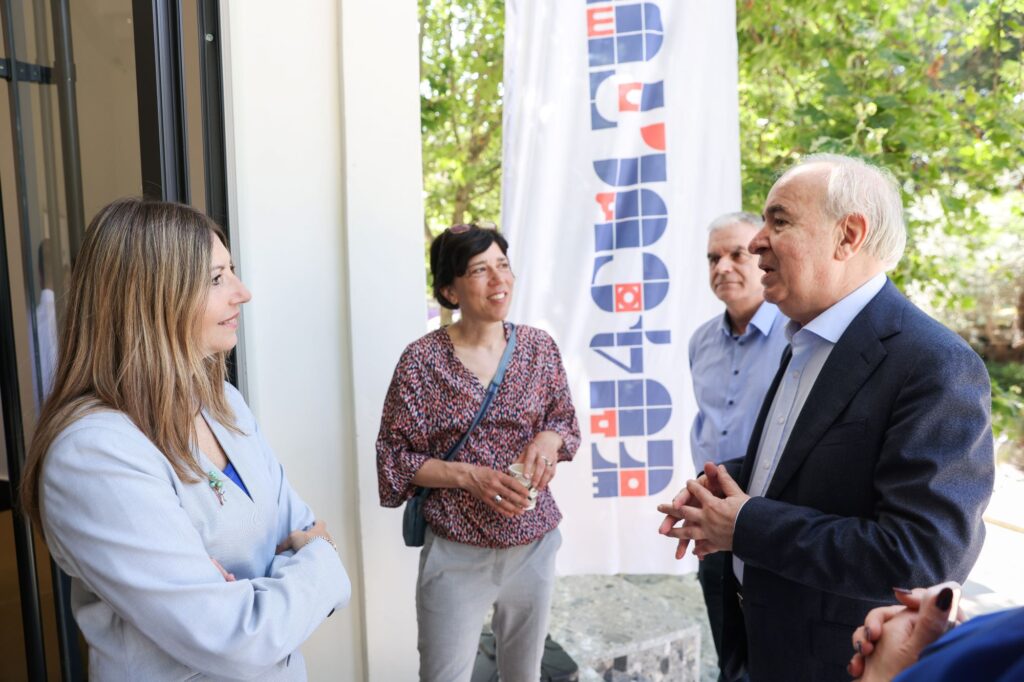 "This equipment will ensure the highest standards of book preservation and restoration, improve efficiency by allowing for the treatment of a larger volume of books within a shorter time frame, and increase wider access to collections by researchers, scholars, and the public.  It also serves as an exemplary model for other libraries and archives across the country." – noted Ms. Lama.