Our Engineers Share their Life Stories to Inspire Future Women Leaders of Albania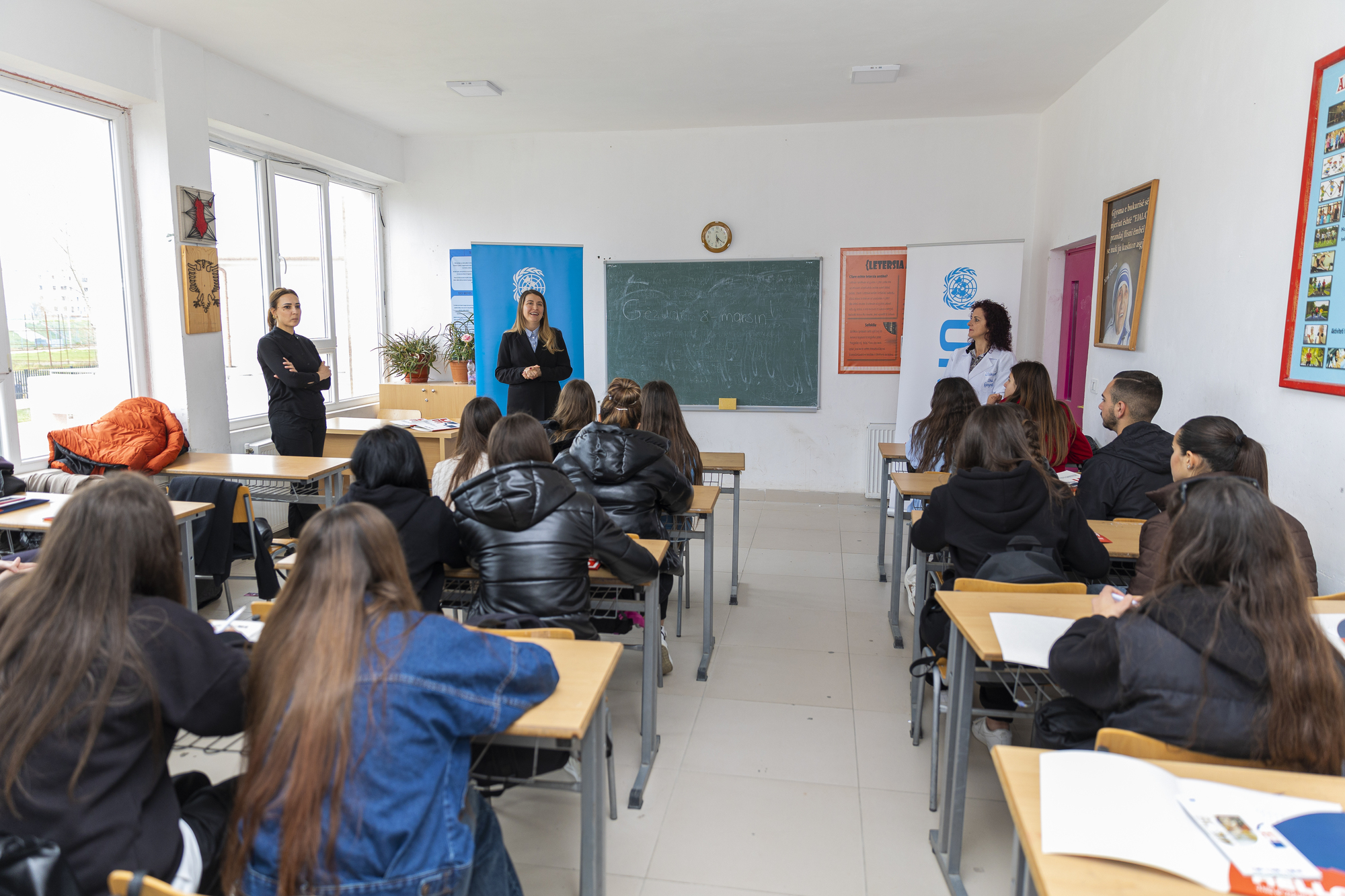 On International Women's Day, we are proud to honor and celebrate the many remarkable women engineers and innovators who are making a tangible difference in people's lives around the world and here in Albania. We are privileged to work with many exceptional female professionals in STEM (Science, Technology, Engineering and Mathematics) who are leaders in their field, passionate about gender equality and dedicated to inspiring the next generation of women leaders.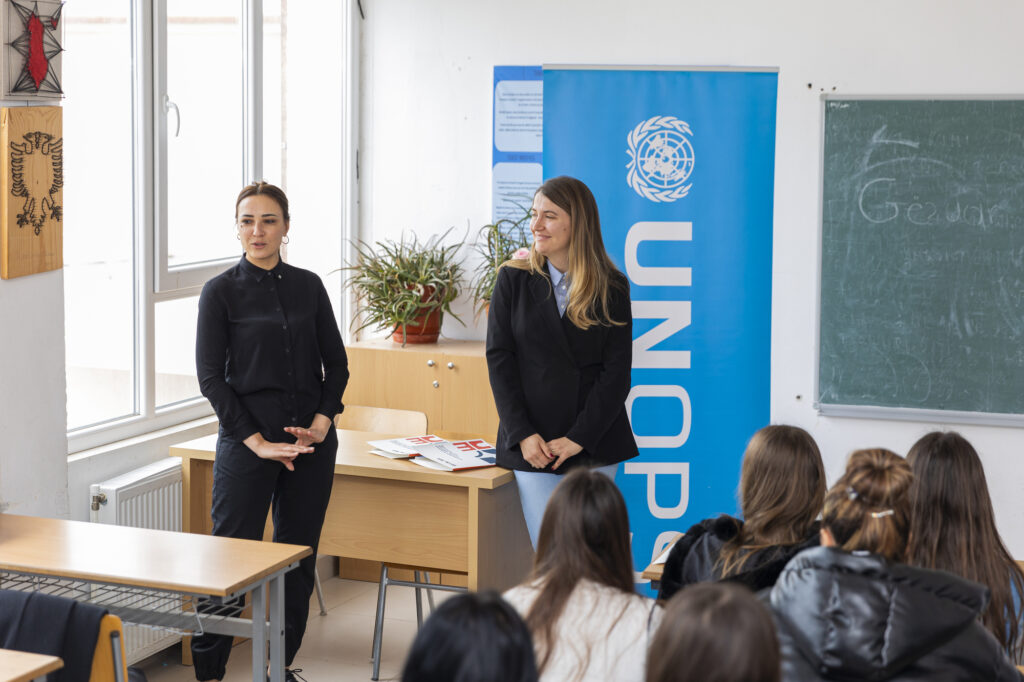 Today, two of our engineers visited high schools to share their stories and demonstrate how EU4Culture project, funded by the EU and implemented by UNOPS in cooperation with the Ministry of Culture, promotes gender equality through innovation and technology. It was inspiring to see the students' enthusiasm when they learned that 70% of our staff engineers are women, 7 out of 11 of our grantee NGOs are led by women, and our infrastructure tenders include gender mainstreaming criteria to promote equal opportunities and women leadership. Looking to the future, we are confident that these inspiring women will have a lasting impact and will continue to be role models for the next generation of female engineers, innovators, trend-setters and opinion leaders. With their determination and dedication, they are paving the way for a more equitable and inclusive society.