The Kurcaj Bridge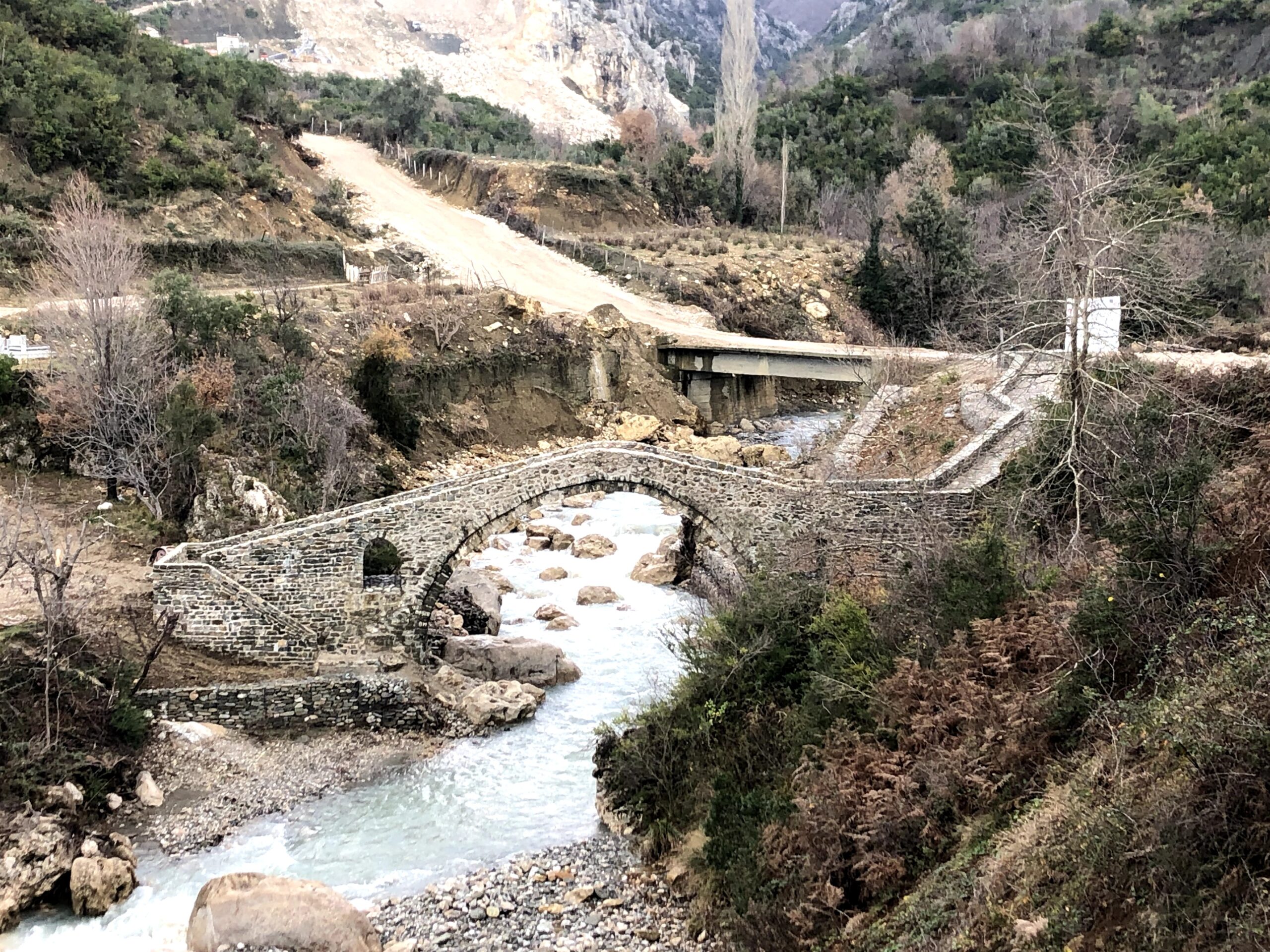 History and Background
In the absence of definite historical resources, scholars believe that the Kurçaj Bridge was built in the XVIII century, when many new bridges were built across Albania to connect major trade centers. It is located on the Zeza River in the village of Kurçaj and was a part of an early caravan route between Kruja and Tirana through Mukje and Zallherri. In 1984 the bridge was declared a national monument of the first category and is protected as a historical evidence of engineering achievements of its time. Today, the bridge is a historical and cultural heritage site connecting local hiking routes and can be visited on foot only.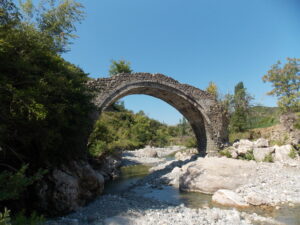 BEFORE AND AFTER
DAMAGES AND ISSUES
Partial collapse of the side walls, detachment of the face walls and heavy deterioration of the pavement.

Opened cracks led to heavy vegetation and formation of biological patina.

Collapse of the right abutment (including the sidewalls and spandrels) due to the earthquake and possible landslide.

The intrados of the bridge reveal that the lime mortar used to connect units was washed away by rainwater.

The opening of the inner part (rubble masonry) caused by the earthquake, allowed for penetration of the rainwater causing critical damage.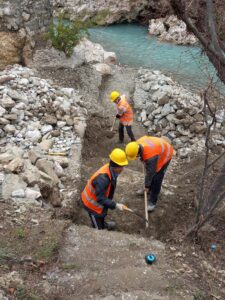 RENOVATION WORKS 
Structural consolidation of the arch, the side walls and the arch masonry using traditional materials

and techniques

used during the time of its original construction.

 

Pointing of missing joints and the injection of fine cracks/replacement of masonry in the wider cracks.

Rebuilding the missing abutment using existing materials and employing  traditional techniques.

Restoring the cobblestone pavement.

Stairs were added to enable access from the bridge to the river bank.

Landscaping paths were added to connect the existing bridge with the road and provide access to the visitors.

Diverting the water flow through installation of gabions to enable river embankment and restoration works and prevent further water flow pressure.