Inauguration of the Mosaic on the façade of the National Historical Museum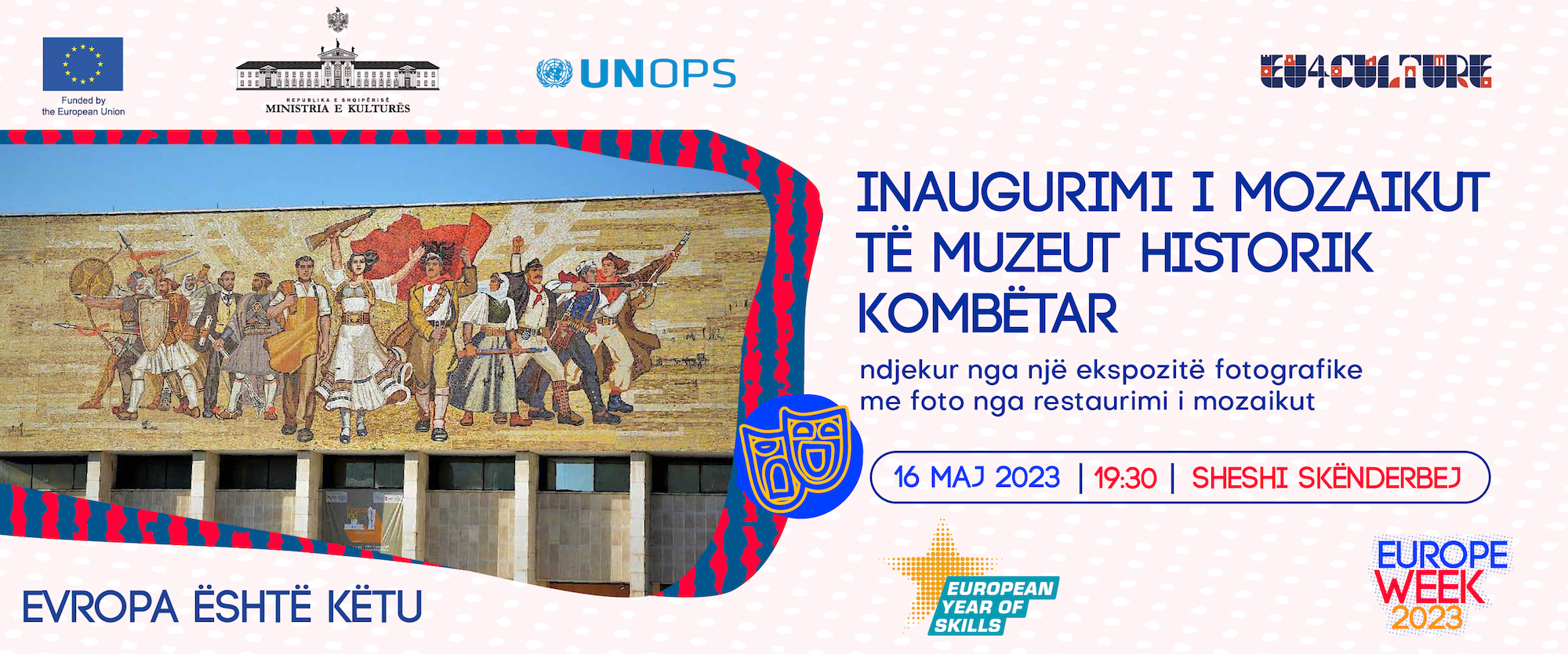 Join us in celebrating the unveiling of the restored façade Mosaic of the National Historical Museum. The event will begin on 16 May 2023, at 19.00h on Skanderbeg square to mark the opening of the Europe Week. The restoration was made possible through the EU4Culture programme, funded by the European Union and implemented by UNOPS in collaboration with the Ministry of Culture.
The inauguration ceremony will be followed by a concert and a projection light show by a famous visual artist.
We look forward to seeing you there!
#YourSkillsYourFuture #EuropeWeek2023