21 December 2021 – Inauguration of Rubik church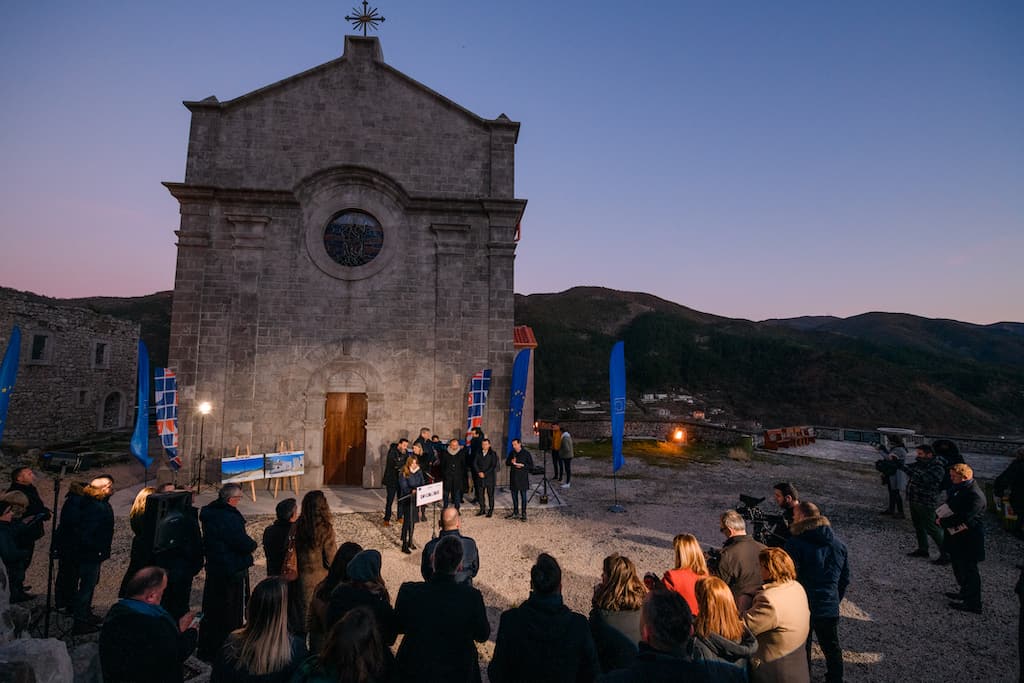 The restoration of the Monastery Church in Rubik, represents a very important milestone. It marks the first finalized site within the EU4Culture programme financed by EU and implemented by UNOPS in close cooperation with the Ministry of Culture.
We are extremely proud that today, together with EU Ambassador Luigi Soreca, Minister Elva Margariti and UNOPS Country Manager, Pamela Lama, we gave back to the community a restored church and its historical values.