30 October 2021 – EU4Culture project team visits the Mosaic Tesserae Manufacturer Company in Venice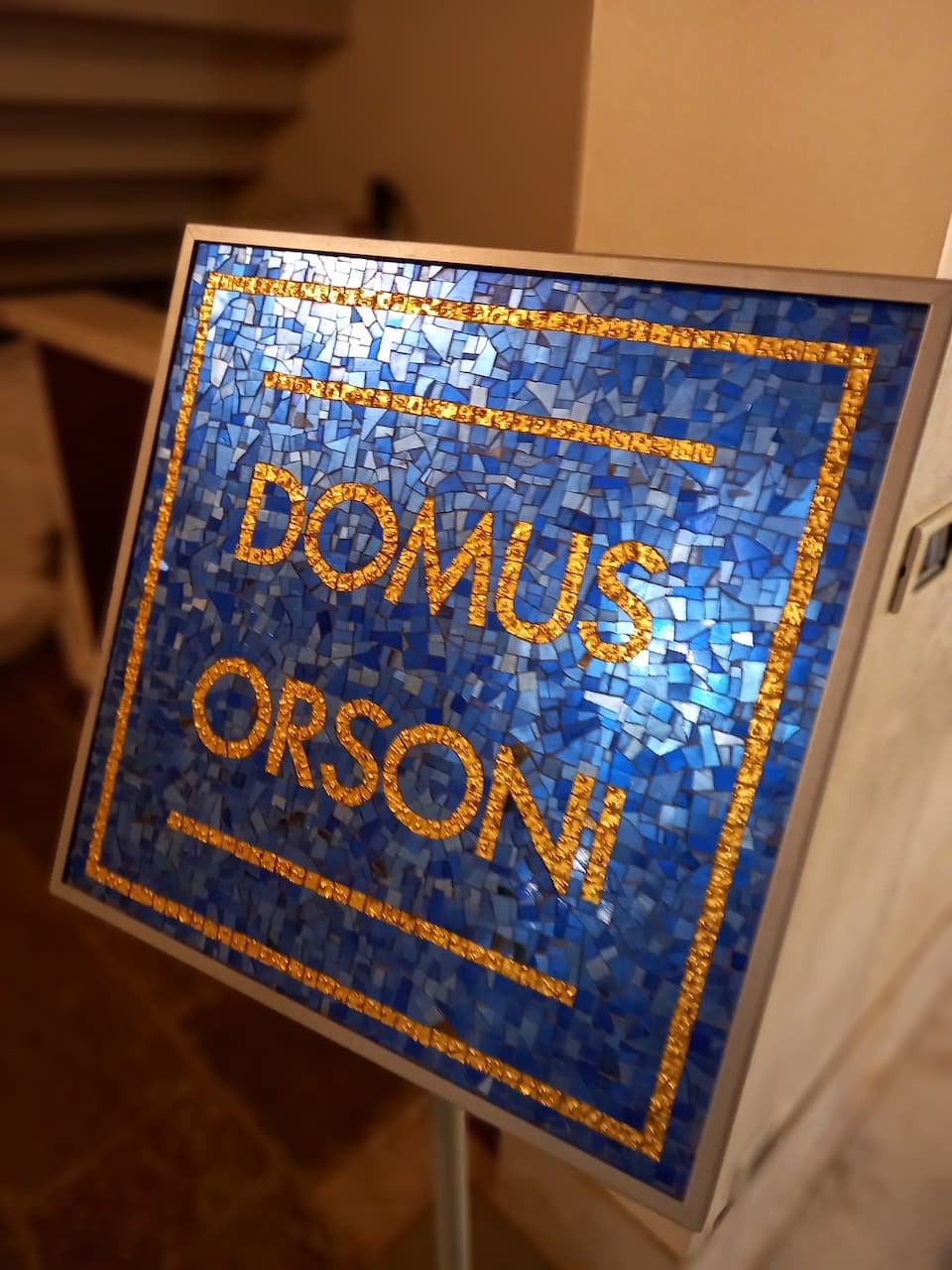 From 27 to 30 October 2021, a team of EU4Culture project experts and partners with the participation of the UNOPS Infrastructure Project Manager, Flamur Shala, one of the initial authors of the Mosaic of the façade of the National Historic Museum, Agim Nebiu, representatives from the design office "Atelier 4, the contractor "LEON Konstruksion" sh.p.k, and a restorer visited the Tesserae Manufacturer Company "Orsoni" in Venice. They were welcomed by the President of the company and his team and could closely see and identify the right material and shades to be used for the restoration of the Mosaic of the façade of the National Historic Museum.
"Orson" is the historical Venetian furnace that uses the same techniques since 1888 to produce 24K gold leaf mosaics, colored gold and Venetian smalti in more than 3,500 colors. The actual tesserae of the Mosaic of the façade of the National Historic Museum were produced by them approximately 40 years ago.
During the same trip the team also visited one of the most prestigious testing laboratories (SSV).
Stazione Sperimentale del Vetro (SSV) is an international research center and a specialized analysis laboratory accredited UNI CEI EN ISO/IEC 17025, and provides technical and scientific support to the entire supply chain of glass: producers, manufacturers, users of glass, producers of raw materials, of refractories and of machinery for the glass industry. Equipped with the latest generation of scientific instruments, developing applied research projects, providing technical assistance services and carrying out quality control, certification and compliance tests in the various fields of the glass industry.
A two weeks testing of the mosaic tesserae is in process in this laboratory. If the testing results of the existing tesserae and the new ones match the required technical specifications, the production will begin by the manufacturer and the same tesserae will be applied in the Mosaic of the National Historic Museum.