9 July 2021 – Meeting with Cultural Heritage Professionals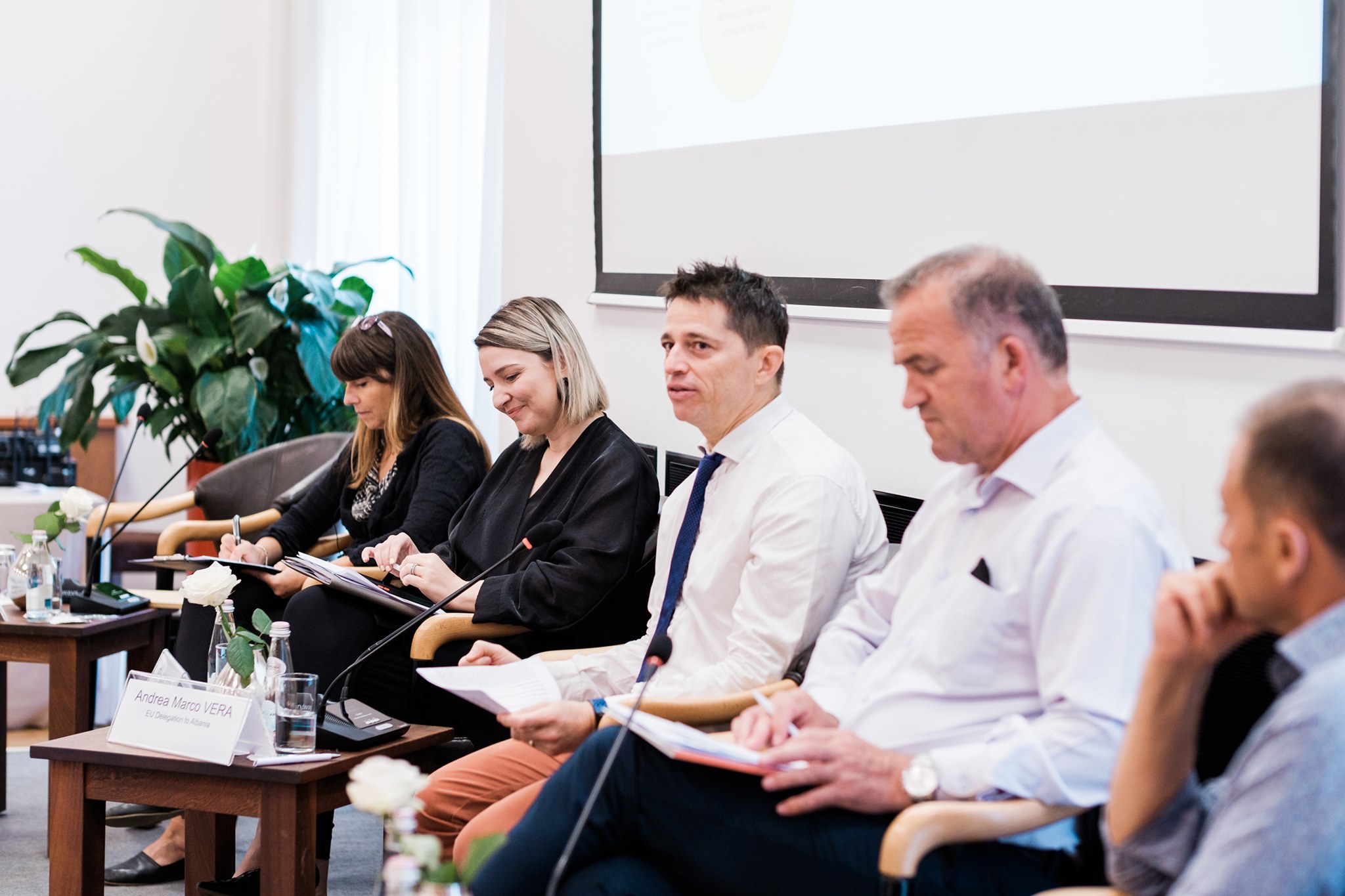 The stakeholder discussion with field professionals organised on 9 July 2021 in view of conservation and revitalisation proposals of interventions for 6 cultural heritage sites: Ethnographic Museum in Kruja, Venetian Tower and Hamam in Durres, Ethnographic Museum in Kavaja, National Puppet Theater and Kurcaj Bridge.
Project stakeholders and cultural heritage experts of different profiles were invited to share views and discuss proposed interventions. The proposed conservation and revitalisation measures for the sites in question aims at the overall improvement of condition and resilience of historical buildings and sites in terms of risk and disaster preparedness. Sustainable and responsible usage of cultural heritage assets leads to better preservation and it can become a source of inspiration and cultural creation for members of local communities, artisans, artists, craftspersons and everyone who wants to get engaged.
Click here to view more