2 March 2022 – Site visit at the mosaic of the National Historical Museum.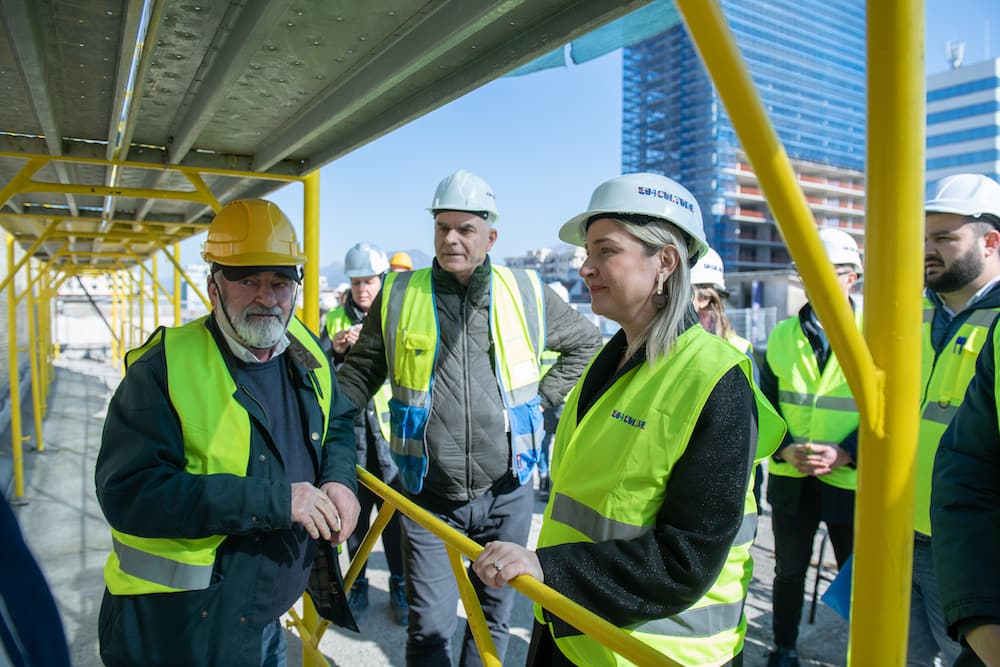 On 2 March, together with the Minister of Culture Mrs. Elva, UNOPS Country manager Mrs. Pamela and specialists in the field, we had a site visit to the National Historical Museum, where we are working on the restoration of the mosaic, as part of the EU4Culture program.
The waterproofing of the roof is nearing completion and work is underway to replace the damaged mosaic pieces, over years but mostly from the November 2019 earthquake.