18 January 2022 – Site visit at the St. Antony Church in Rodon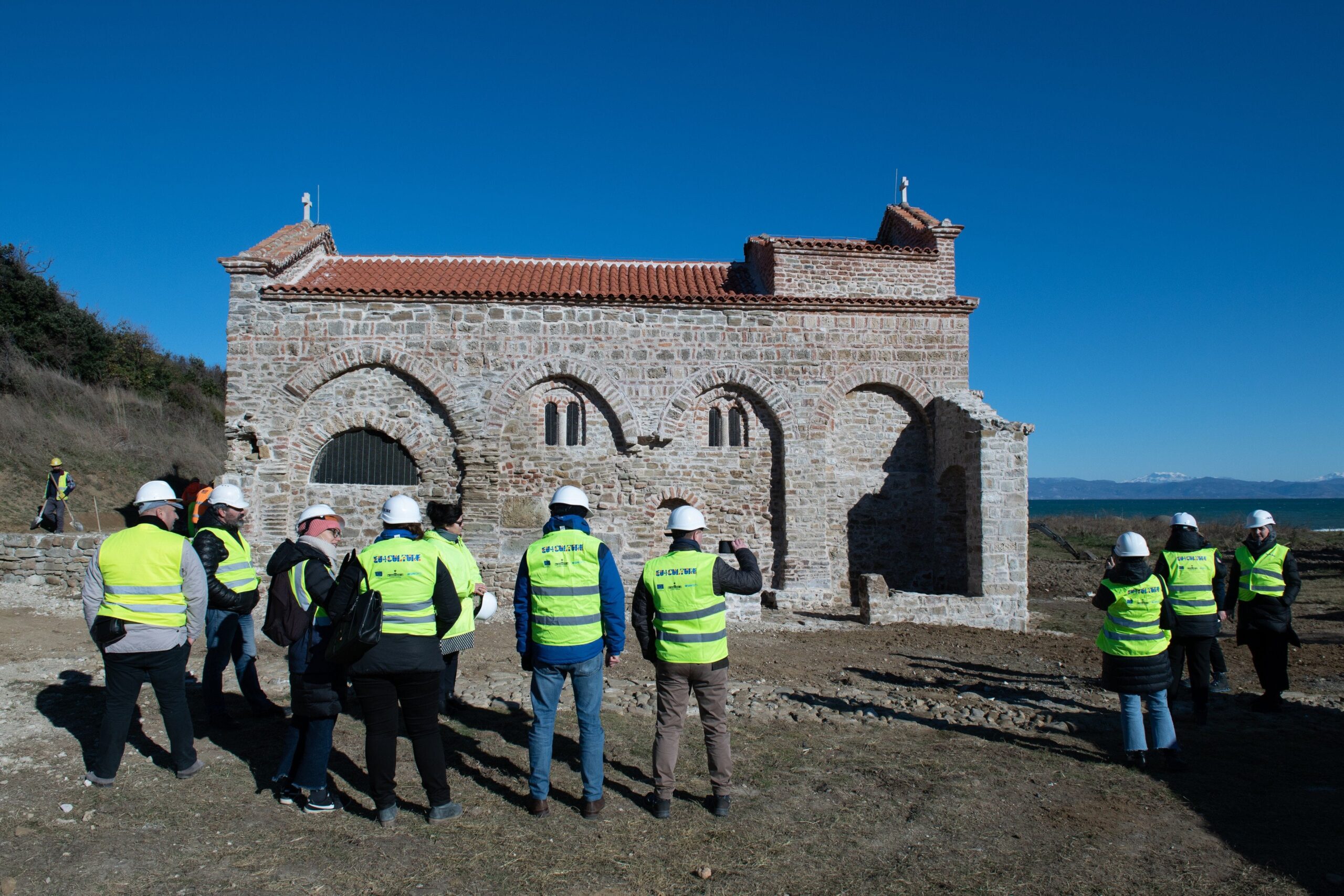 The works at the St. Antony Church in Rodon are progressing and soon we will have a new CulturalHeritage site of the EU4Culture programme ready for visitors and the community.
Minister of Culture Ms Elva Margariti, UNOPS Country Manager Ms Pamela Lama and National Cultural Heritage Institute Director, Ms Rudina Zoto had a site visit gaining many interesting and important insights into the major restoration inventions.
St. Anthony Church project costs are 10,822,931ALL (Euro 89,100). The works started back in September 2021 and are now in their final stages.