Unlocking Children's Potential: Introducing Albania's Cultural Heritage through Four Educational Books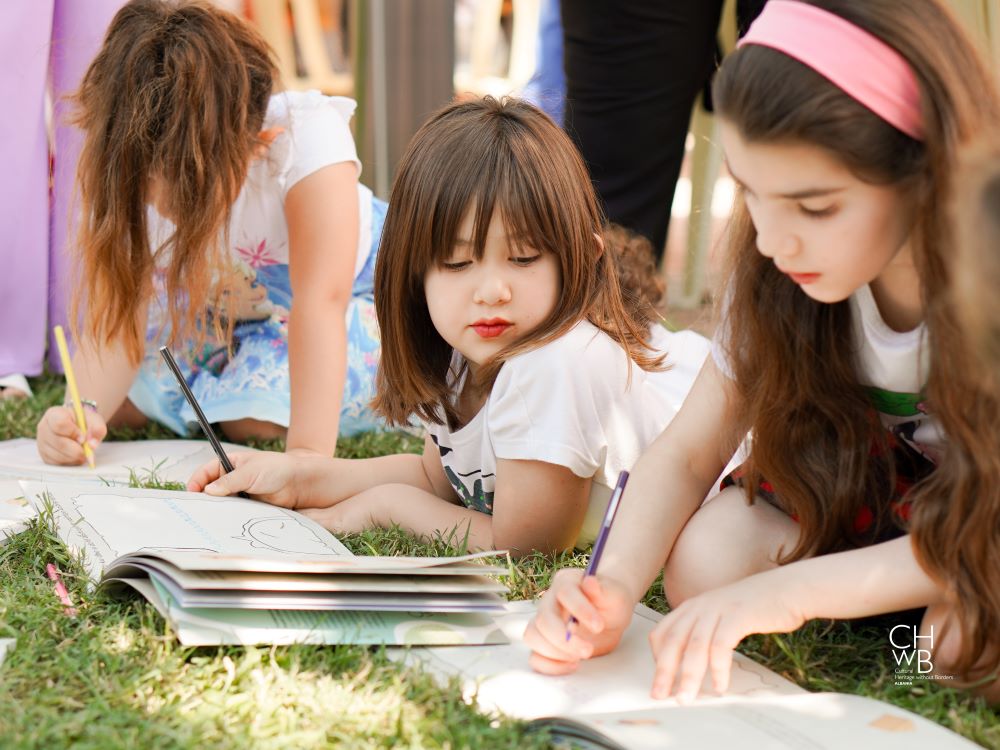 1 July 2023
Four educational books that will help unlock children's potential and introduce them to Albania's incredible cultural heritage have been developed through the EU4Culture grants programme. The books, part of the "Heritage Empowering and Learning Platforms" initiative implemented by Cultural Heritage without Borders Albania, will offer a fun and informative journey through the amazing Ethnographic Museums of Kruja, Kavaja, Kurcaj Bridge and Bashtova castle – uncovering a world of fascinating history, heritage and culture! The engaging illustrations, stories and activities are likely to capture young imaginations and spark an interest in Albanian culture.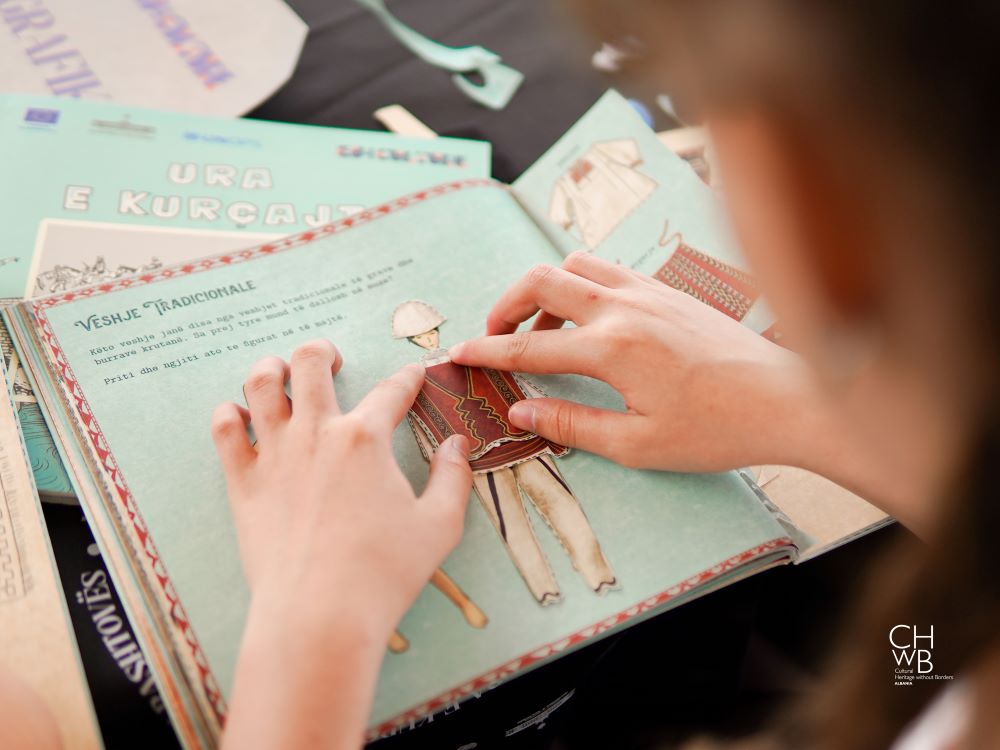 During three rounds of workshops, experts in heritage education, interpretation, teachers, representatives from education offices, and passionate individuals involved in the preservation and promotion of cultural heritage from respective cities came together to exchange their experiences and knowledge. Their aim was to enhance the interpretation of concepts like heritage, culture, and history in educational books and to inspire children to explore the cultural heritage monuments in their vicinity. The illustrators have also played a crucial role in developing the booklets, dedicating their efforts to create captivating illustrations that bridge the colorful world of children with the historical sites of Albania.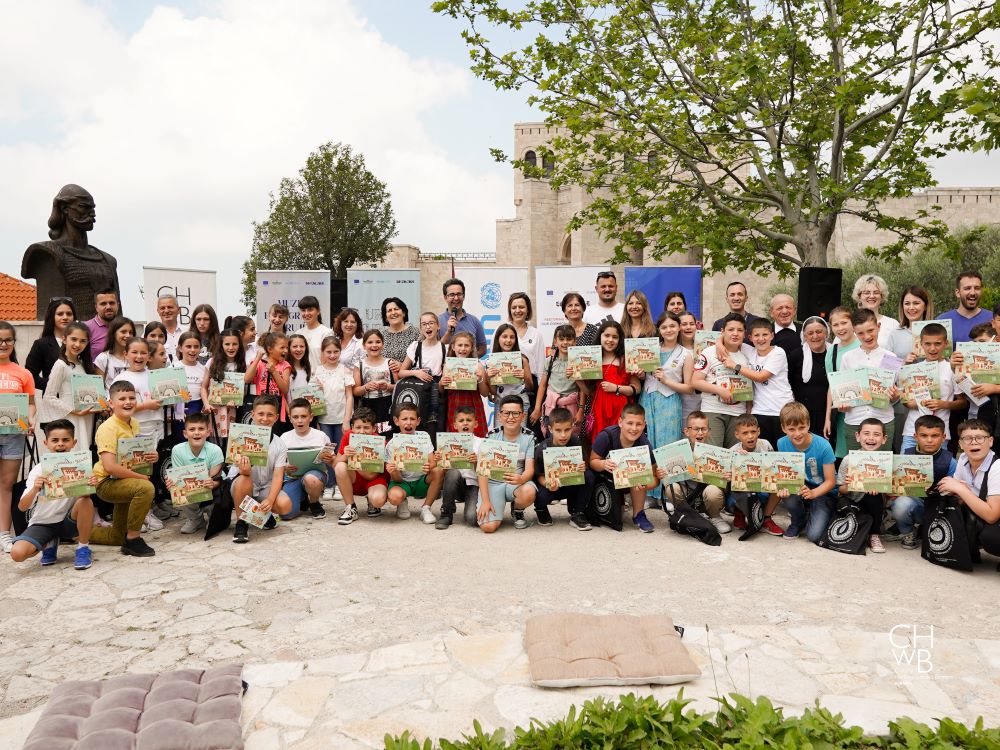 In June, public launching events were held in Kavaja, Kruja, and Rrogozhina to commemorate the release of the four educational models. These events brought together children, local stakeholders from various institutions, partners, and collaborators who contributed to the development of the booklets throughout the project. Additionally, heritage events were organized in schools, providing an opportunity to witness the enthusiasm of children and educators as they engaged with the newly created learning models. The teachers emphasized the importance of having more alternative mediums for cultural heritage education in their schools. Meanwhile, the children actively participated in the interactive elements of the booklets, playing, coloring, and engaging in discussions sparked by them.
The educational books can be accessed by following the links:
Kurçaj Bridge: Kurçaj_web
Castle of Bashtova: Bashtova_web
Ethnographic Museum of Kruja: Book_Kruja_web
Ethnographic Museum of Kavaja: Book_Kavaja_web