The EU Ambassador and the Minister of Culture visit two EU4Culture sites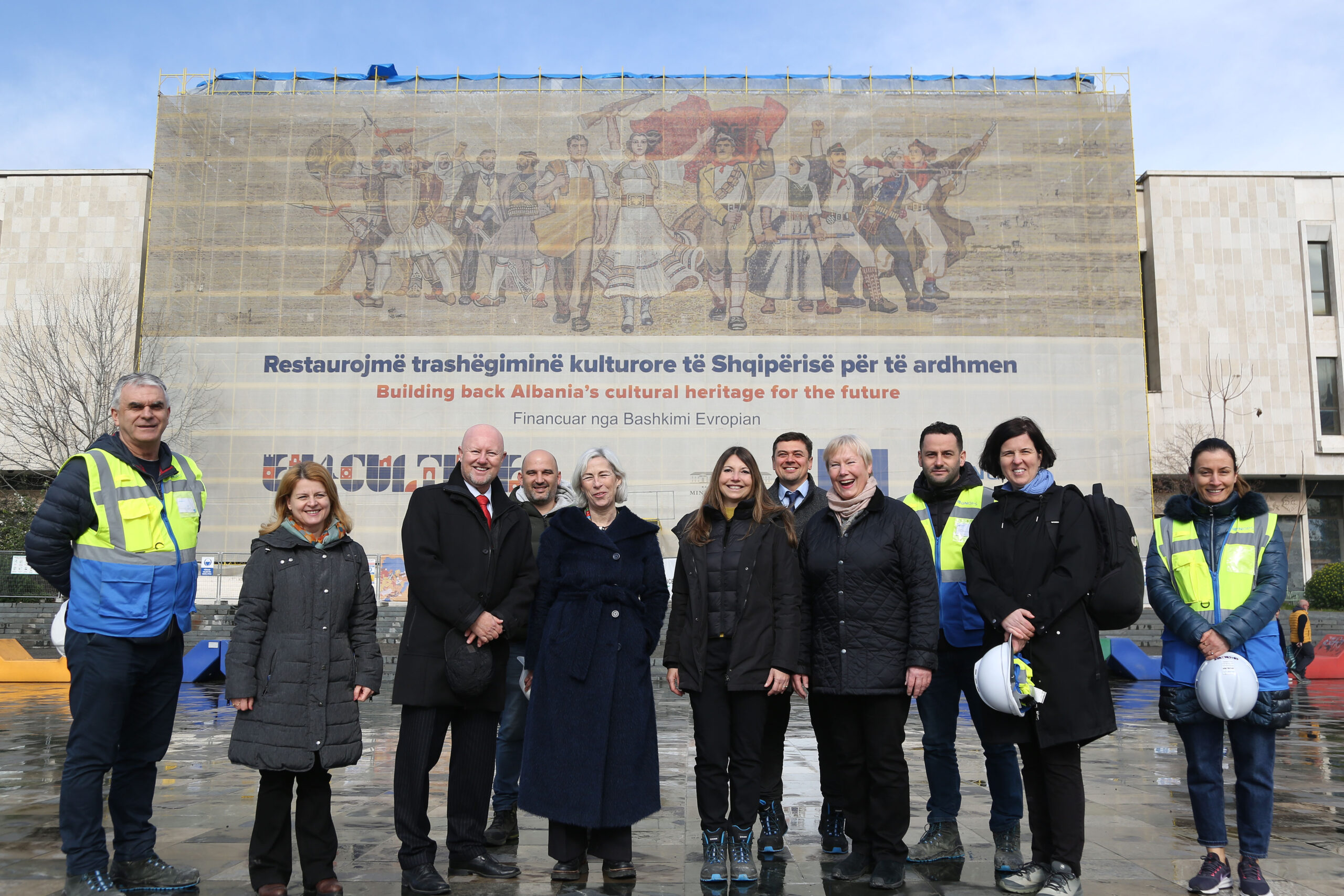 The EU Ambassador to Albania, Christiane Hohmann, the Minister of Culture, Elva Margariti, the UN Resident Coordinator, Fiona McCluney and UNOPS Country Manager, Pamela Lama visited the National Historical Museum and the Building of the Formerly Persecuted, two important cultural heritage sites of Tirana that are currently being restored under #EU4Culture programme. The EU4Culture experts briefed the visitors about the history of these cultural heritage sites and ongoing renovation and conservation works.
The experts are approaching the final phase of the restoration works at the Mosaic placed on the façade of the National Historical Museum and soon this iconic artwork will be revealed to the public.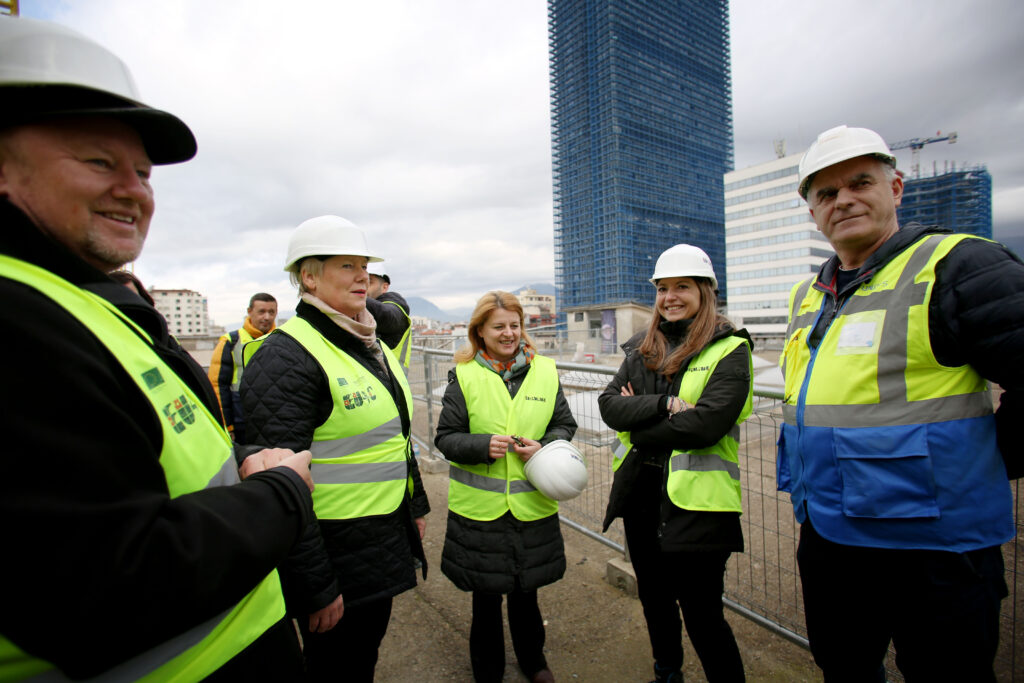 The Mosaic of the façade of the National Historic Museum
The Mosaic of the façade of the National Historic Museum represents one of the finest examples of late Albanian Socialist Realism. Installed in 1981, it reflects important milestones on the historical pathway of the country ranging from antiquity to the Communist era. With a total surface area of 565 m2, it represents one of the most complex interventions. Its creation and implementation involved the most talented and renowned artists of the time including, including Vilson Kilica, Josif Droboniku, Agim Nebiu, Anastas Kostandini, Aleksandër Filipi. The National Historical Museum was one of the numerous historical buildings in Tirana and the surrounding regions affected by the 2019 Earthquake in Albania.
Intervention at the National Historical Museum includes two activities:
1. Restoration of the Mosaic at the facade of the Museum building;
2. Rehabilitation works for one section of the flat roof of the National Historic Museum (over the building where the mosaic is located), with an area of 862 m 2 .
Building of the Formerly Persecuted
The "Building of the Formerly Persecuted" in Tirana was built in the 1920s to host the Embassy of Italy to Albania. In the 1930s the building was extended to host the Headquarters of the War Veterans and a number of international friendship associations with different countries. The proportions and decorations on the facade reveal the usage of historicism with inspiration for its design coming from classical architecture. In 2007 the building received the "Cultural Monument of Second Category" protection status and is currently hosting two institutions, the Institute of Formerly Persecuted and the Institute for the Research of Crimes committed during Communism.