Restoring and Safeguarding Albanian Cultural Heritage for Future Generations Together!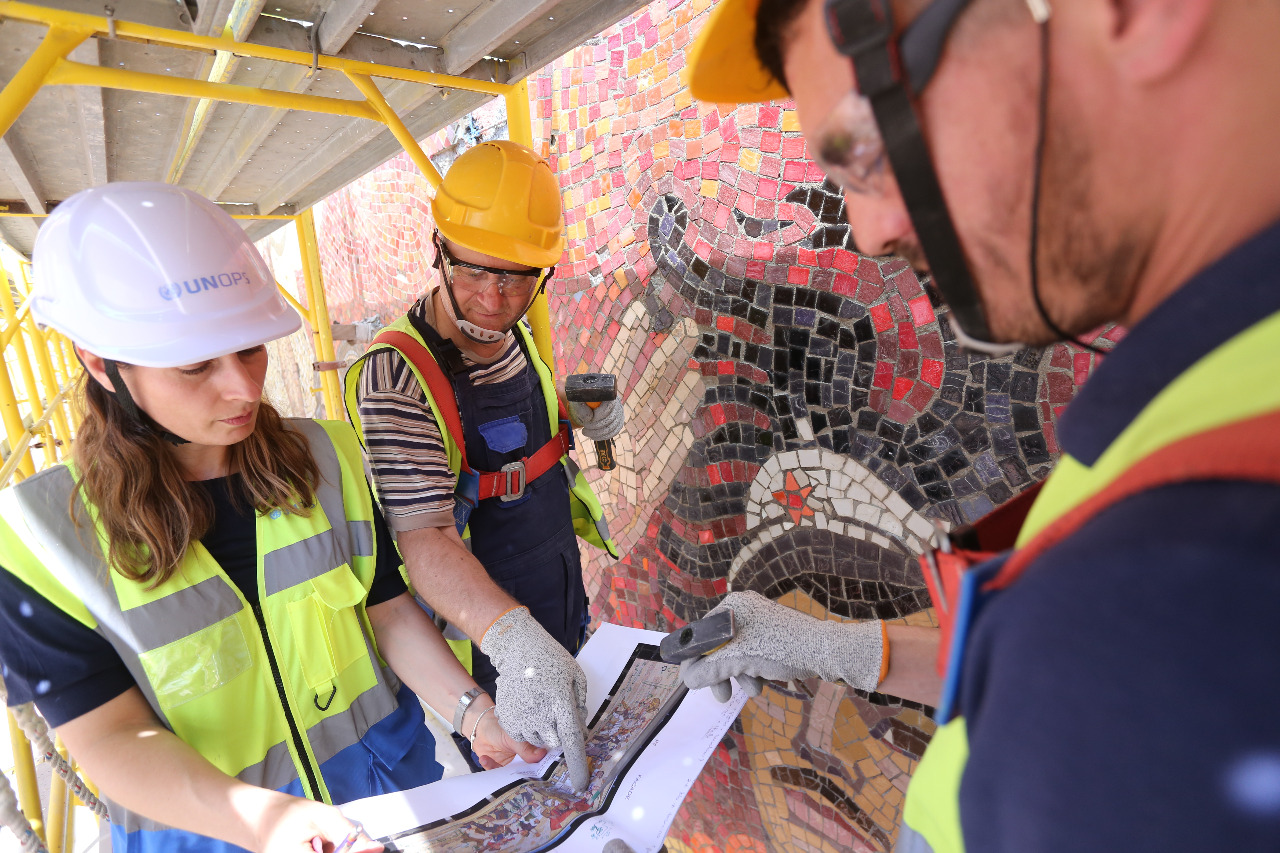 The 2022 has been a very busy year for the EU-funded EU4Culture project implemented by UNOPS in close partnership with the Ministry of Culture of Albania. We completed work at the St. Anthony Church in Rodon, started restoration of new sites, welcomed top officials from the European Union and the Government of Albania and launched two calls for grants proposals.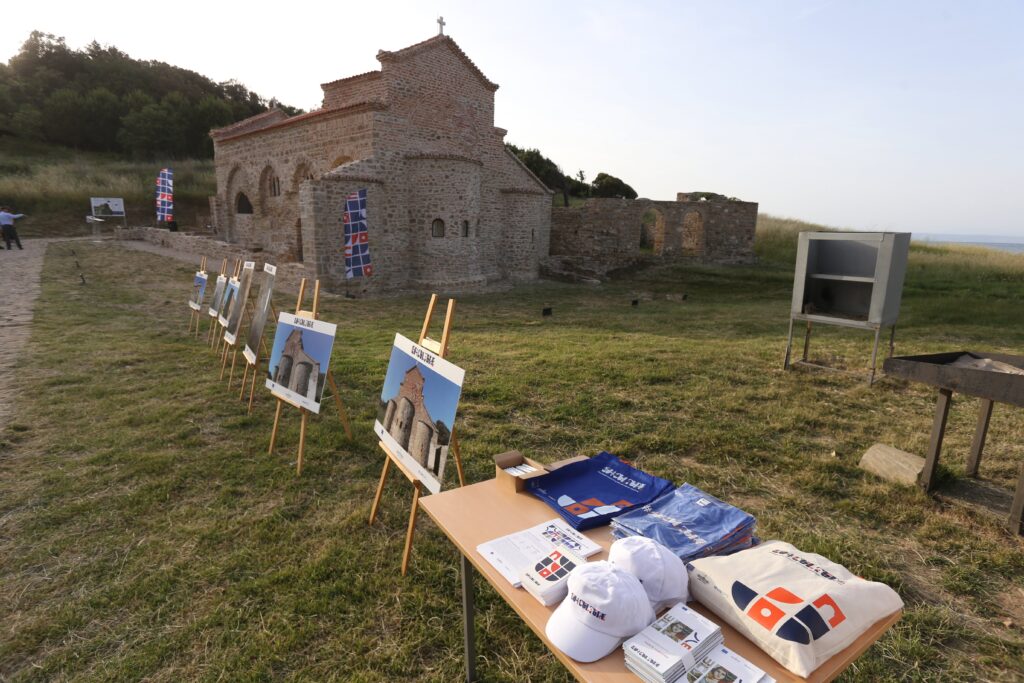 Our team of engineers and multi-disciplinary experts continued restoring important assets of the Albanian Cultural Heritage, including the Ethnographic Museums of Kruja and Kavaja, a unique Castle of Bashtova, the Archeological Museum and Hammam in Durres, the National Puppet Theater, the Building of Formerly Prosecuted, the Kurcaj Bridge and others.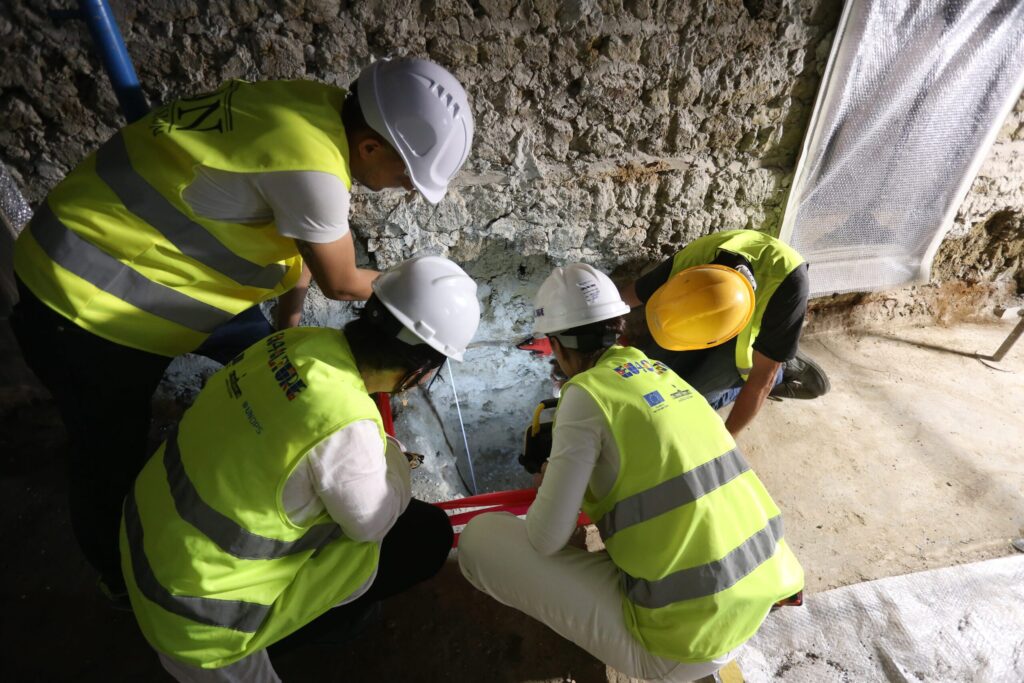 Besides restoration, we are working on reconceptualization of museum displays at the Ethnographic Museums in Kruja and Kavaja as well as the Archaeological Museum in Durres to make their exhibitions interactive and more accessible. The Venetian Tower in Durres is awaiting final multimedia equipment and will soon open its doors as the first Heritage Interpretation Center, while cultural heritage management and business plans are being designed to improve functionality of the newly restored sites.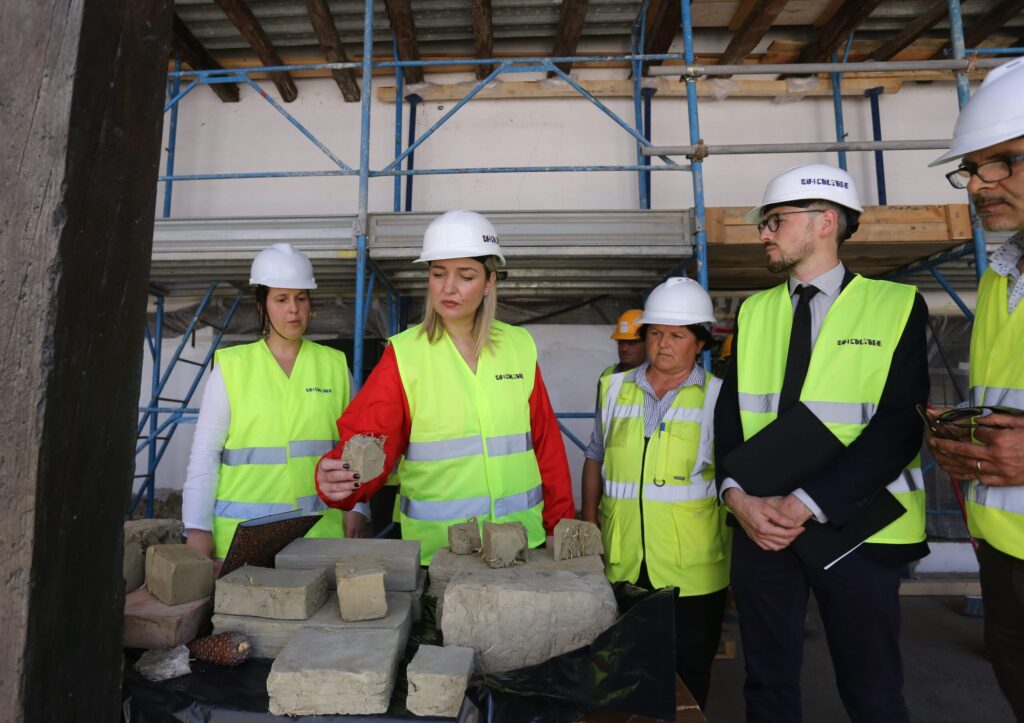 We were happy to welcome many families and children during our during Europe and UN weeks Cultural Heritage Fairs offering traditional pottery, weaving, embroidery and mosaics masterclasses and explaining them about EU4Culture work aimed at restoring and revitalizing cultural monuments damaged by the 2019 earthquake.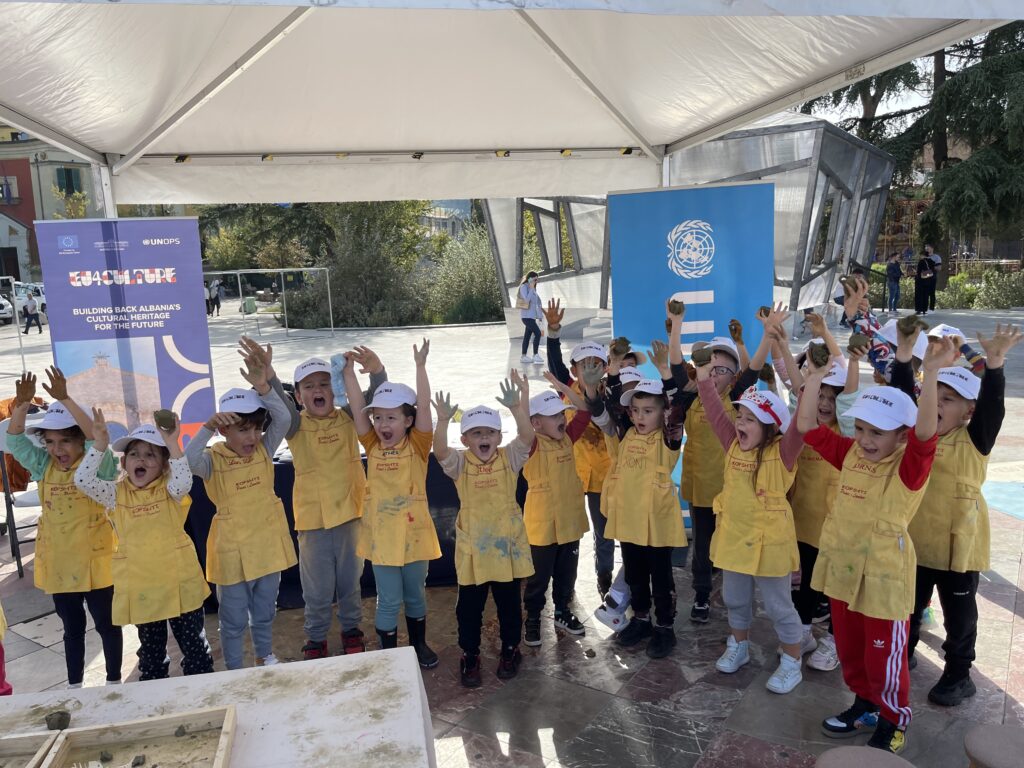 We launched our Grants programme encouraging NGOs to come up with many creative ideas aimed at supporting local entrepreneurship, artisanship and cultural initiatives evolving around renovated cultural heritage sites providing a direct boost to the local economy. And our grantees already presented first results during a number of community events and initiatives, including poetry nights, traditional folk music concerts, storytelling tours, artisans handicraft workshops, exhibitions and cultural events organised in local secondary schools.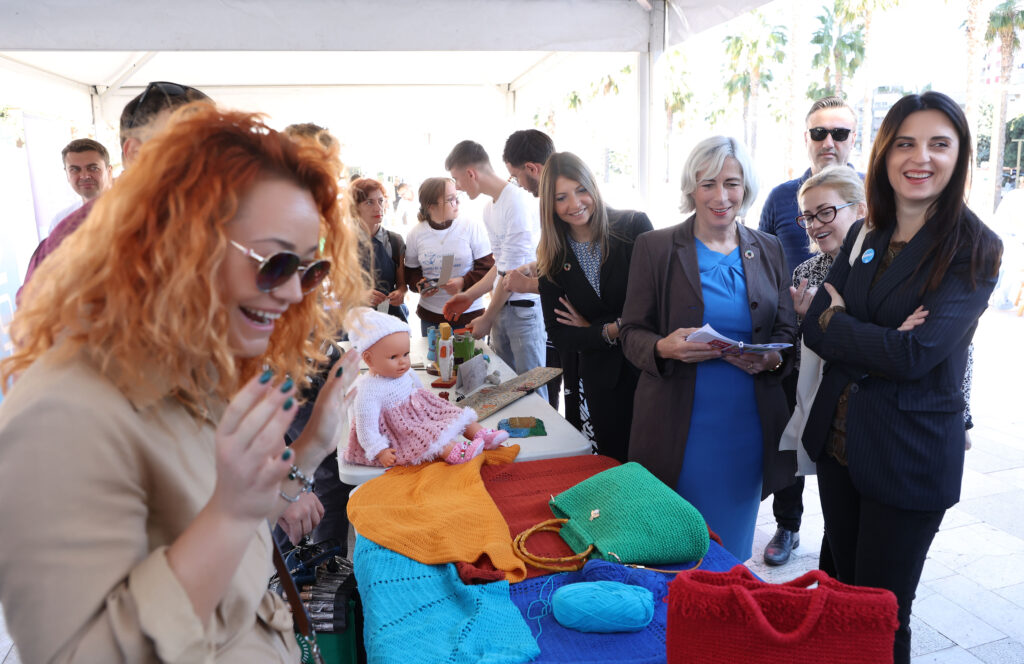 We facilitated partnerships between the Universities of Vienna and Tirana to ensure international dialogue through knowledge sharing workshops and field visits in the Bashtova Castle and the Ethnographic Museum of Kruja.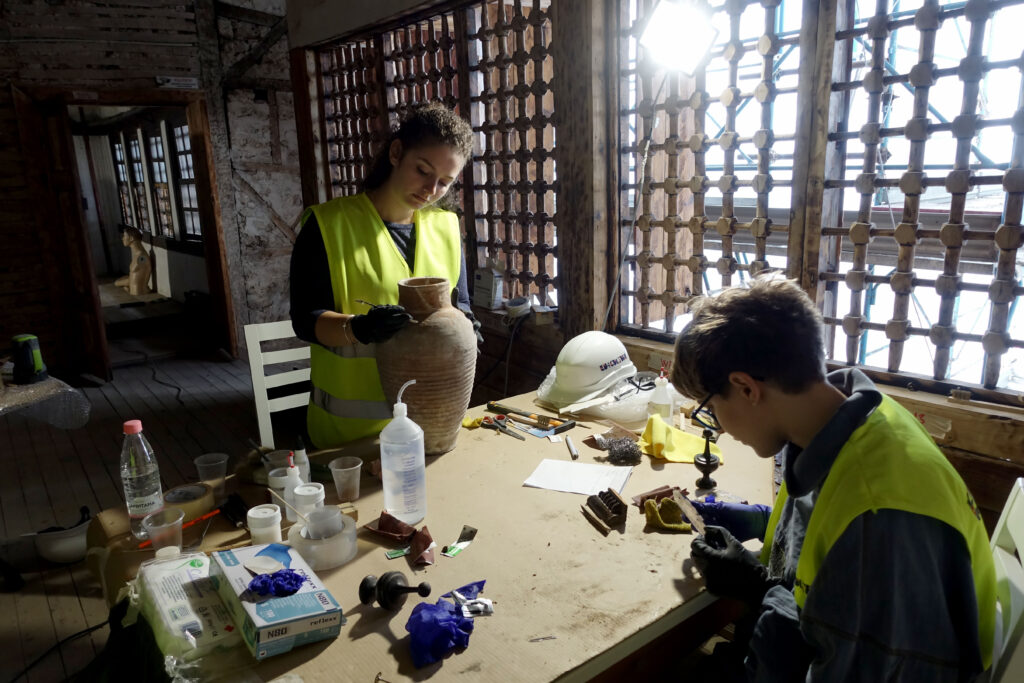 We are proud of the results that we achieved together in 2022 and we are very much looking forward to finalization of the works and inauguration of the works at the Venetian Tower, the iconic Mosaic of the National Historical Museum and many more cultural heritage monuments in the year to come. In the upcoming year, we will continue our work aimed at restoring the most important cultural heritage sites in line with the best international practices and turning Albanian museums into modern educational hubs using multimedia tools, digital story-telling and modern musealization concepts.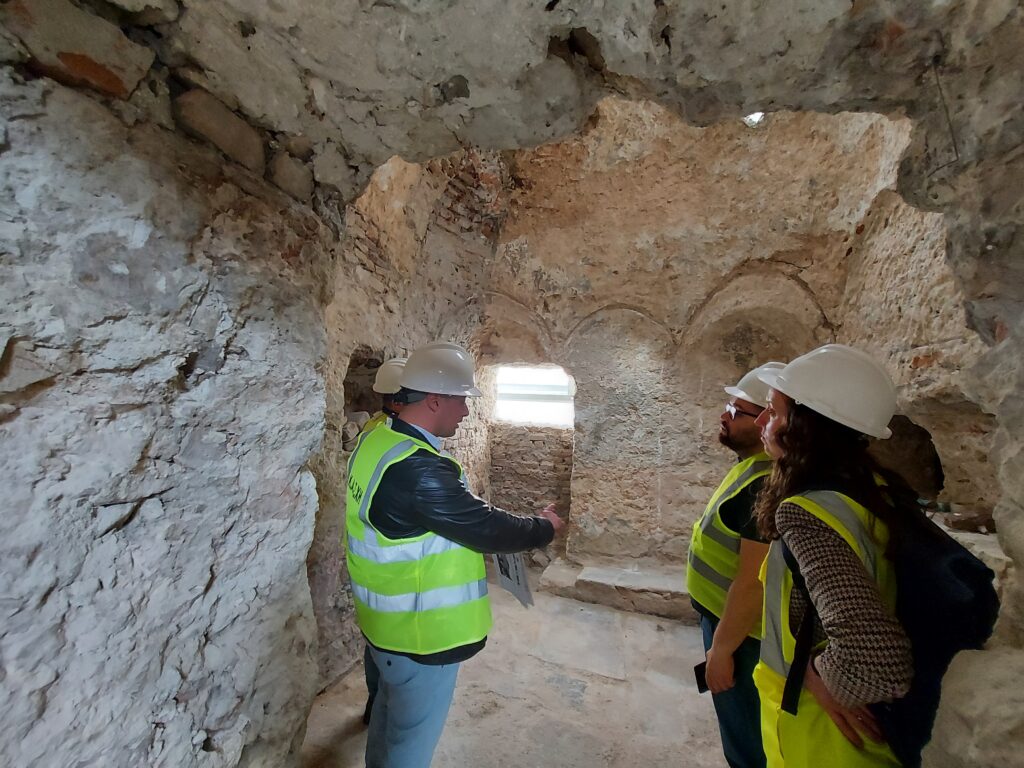 All this great work would not be possible without the great teamwork of all our partners, in particular the Delegation of the European Union in Albania, the Ministry of Culture, as well as numerous experts, engineers, scholars, artisans, researchers and cultural heritage activists who invested their time and expertise in Restoring and Safeguarding Albanian Cultural Heritage for Future Generations!
Wishing you all a happy, prosperous and peaceful New Year!