Raising Awareness Against Gender Based Violence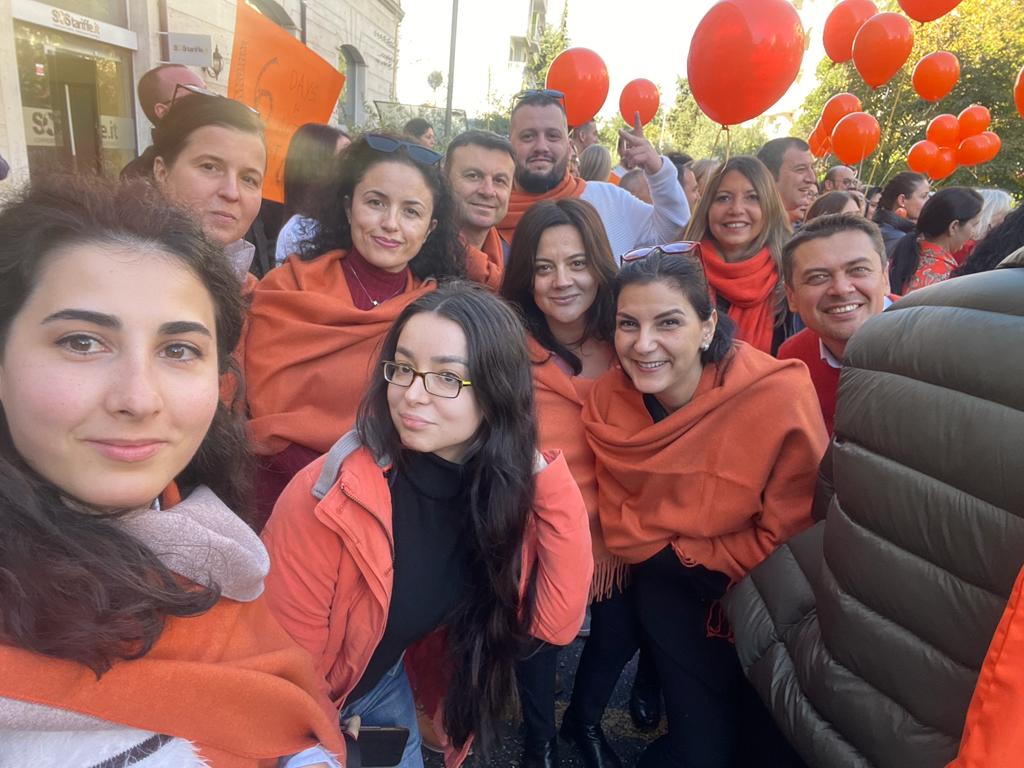 More than half of Albanian women and girls aged 15-74 years old have reported experiencing one or more forms of violence (including, an intimate partner, dating or non-partner violence and/or sexual harassment) during their lifetime. More than 30 percent of them experienced violence during the past 12 months. During the lockdown the situation in Albania became even worse and calls to the dedicated hotline number (116-117) tripled compared to a year before, while reports to the police decreased in comparison to 2019. According to a recent survey, 53% of women said that they or other women they know have experienced violence.
The 16 Days of Activism Against Gender Based Violence, also known as Orange the World, is an annual campaign that calls for global action to increase awareness, galvanize advocacy efforts and share knowledge and innovation to end violence once and for all. It calls on people everywhere to wear the colour orange and take action to end violence against women and girls in communities, at home, in public spaces, in schools and workplaces, during conflict and in times of peace. It starts on the International Day for the Elimination of Violence against Women, held on 25 November, and ends on the International Human Rights Day, celebrated on 10 December.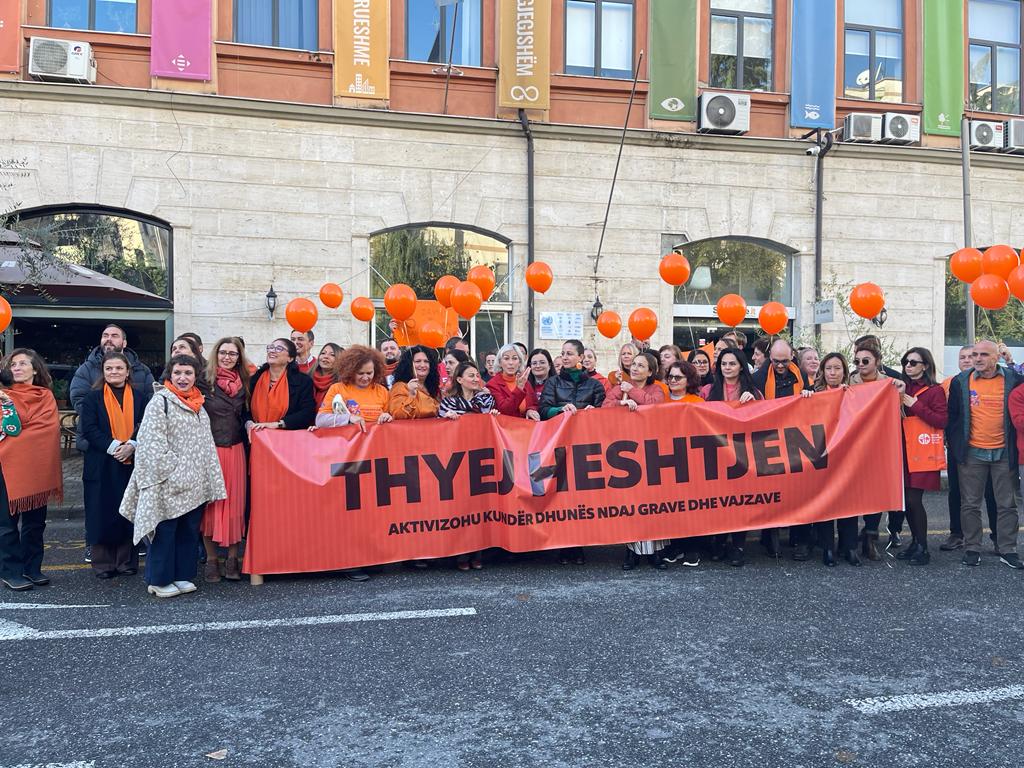 Aiming to raise awareness about this "hidden violence pandemic" UNOPS in Albania and EU-funded EU4Culture project joined efforts with the other UN agencies and organised a number of activities within the framework of this campaign.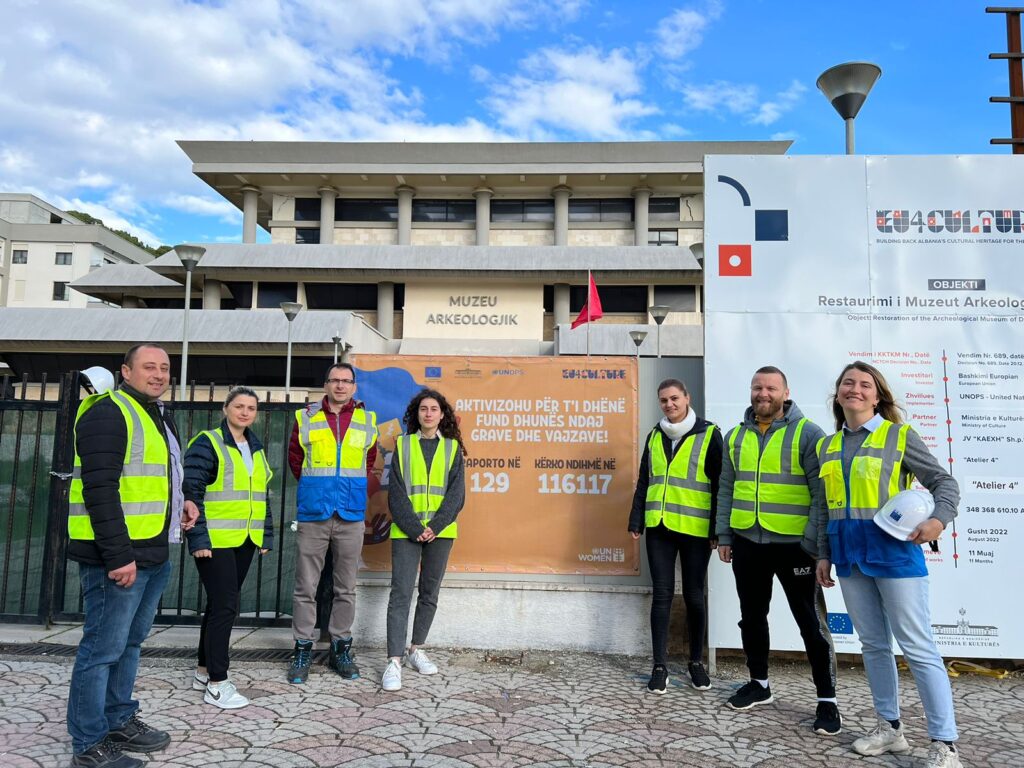 On the launching day the UNOPS team joined a UN flash mob organised in front of the UN House. Wearing orange scarfs and holding banners with messages aimed at raising awareness, together with the other UN agencies, they called for action to end violence against women and girls. Branded orange banners with a dedicated hotline and police phone numbers were also installed on the most visible cultural heritage monuments in Albania, such as the National Historical Museum and the Archeological Museum of Durres, encouraging witnesses and survivors of the violence to report it and ask for help.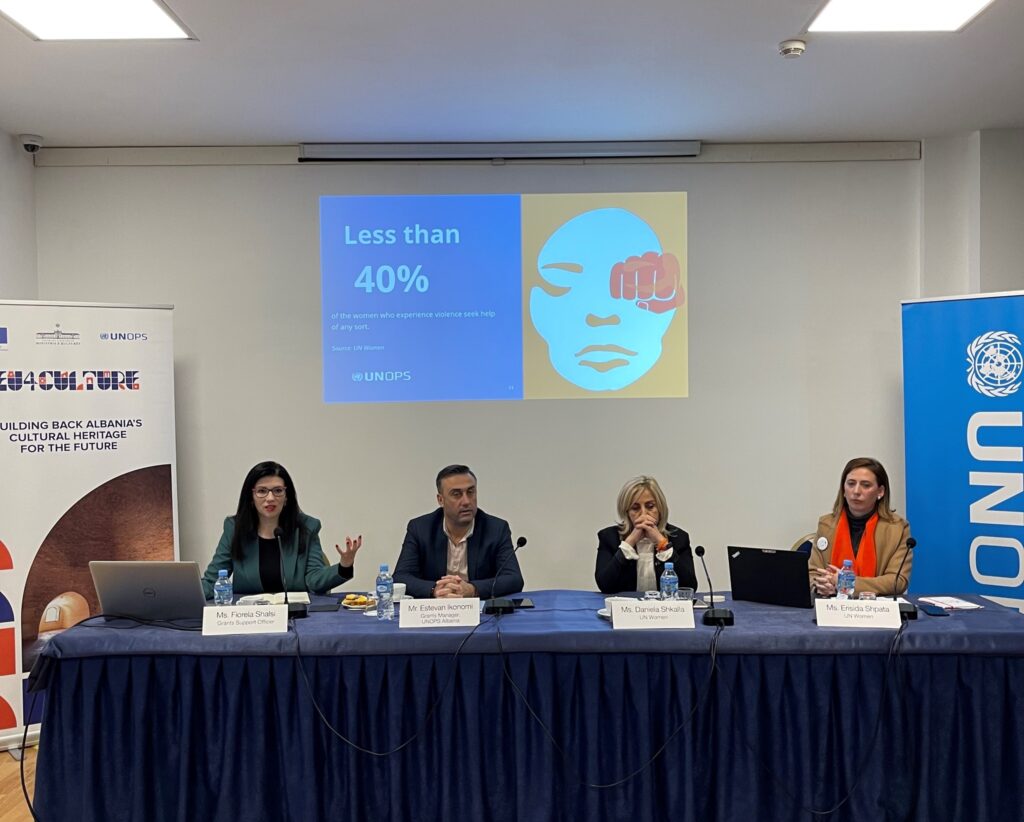 UNOPS Albania in cooperation with UN Women Albania organised the awareness sessions for its contractors and women-artisans engaged through EU4Culture grants projects, focusing on prevention of sexual exploitation, abuse and harassment. Additionally, EU4Culture posted quotes by engineers, experts and managers in social media calling for action against violence.