EU4Culture Grants Programme Helps to Empower Kruja Artisans and Boost Local Economy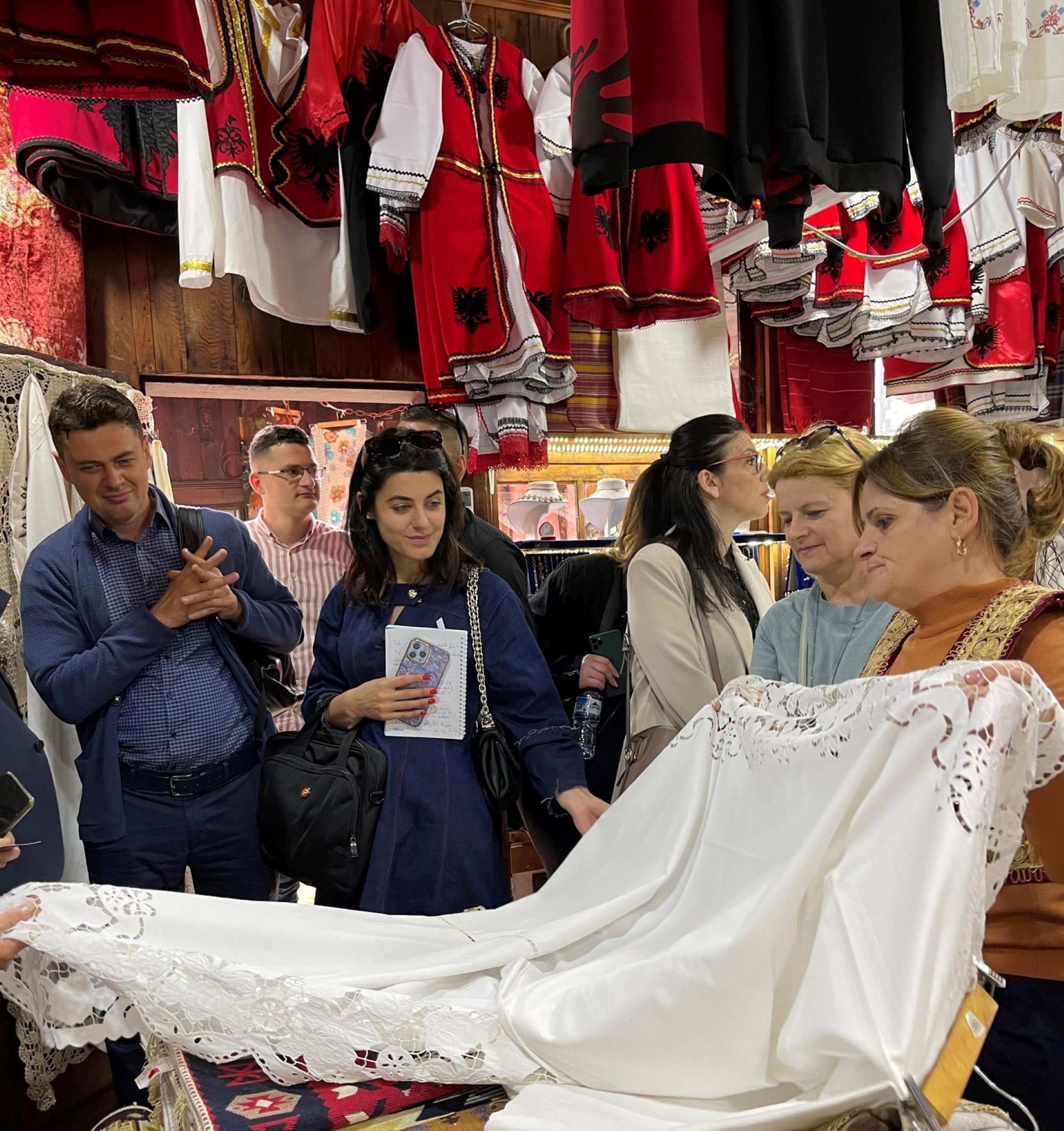 19 May 2023
A joint monitoring visit was conducted by representatives of the EU Delegation, Ministry of Culture, and UNOPS to the picturesque municipality of Kruja, where four NGOs are implementing projects funded by the EU4Culture grants programme. Under the inspiring theme of "Recraft the past, build up the future," this grants programme aims to support local entrepreneurship, artisanship, and cultural initiatives centered around EU4Culture sites, providing a direct boost to the local economy.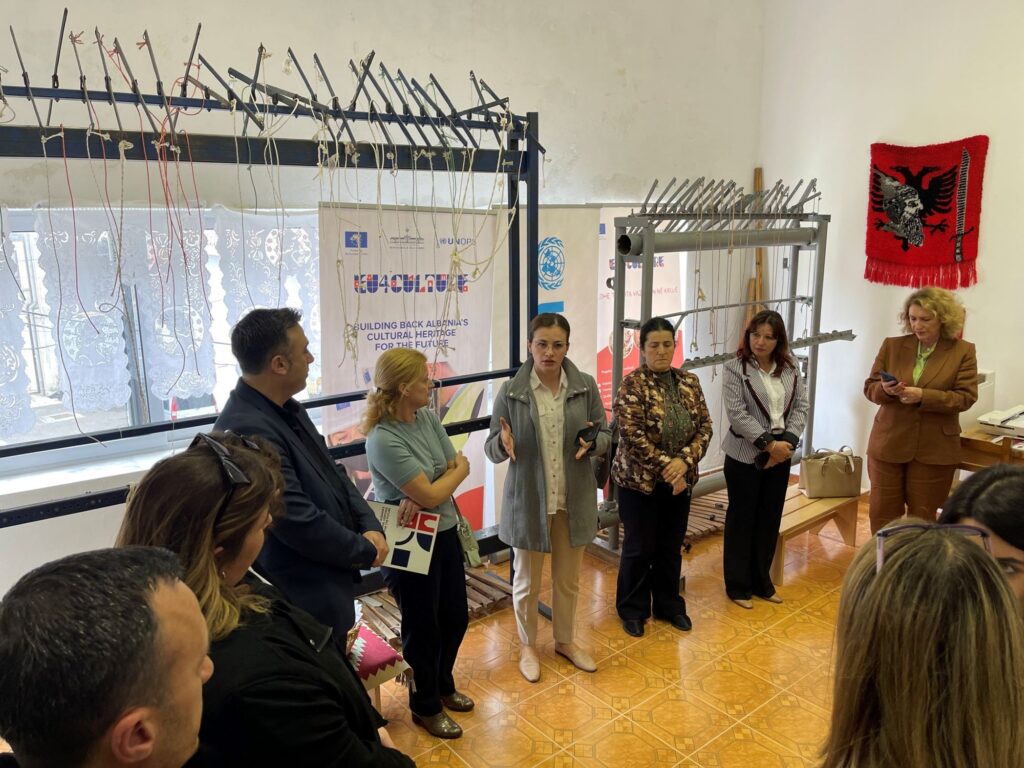 Discussions were held with representatives of four NGOs working in Kruja to explore ways of fostering cultural preservation and economic growth in the municipality. The monitoring team examined the challenges and successes of each project and offered valuable insights and recommendations for the future.
During their visit to the Old Bazar in Kruja, the team met with artisans involved in the "Artisans between the past and the future" project implemented by the Progress Foundation NGO . This interaction provided a valuable opportunity to gain insight into daily challenges faced by these artisans and to understand how acquiring new digital and branding skills has helped them expand their businesses.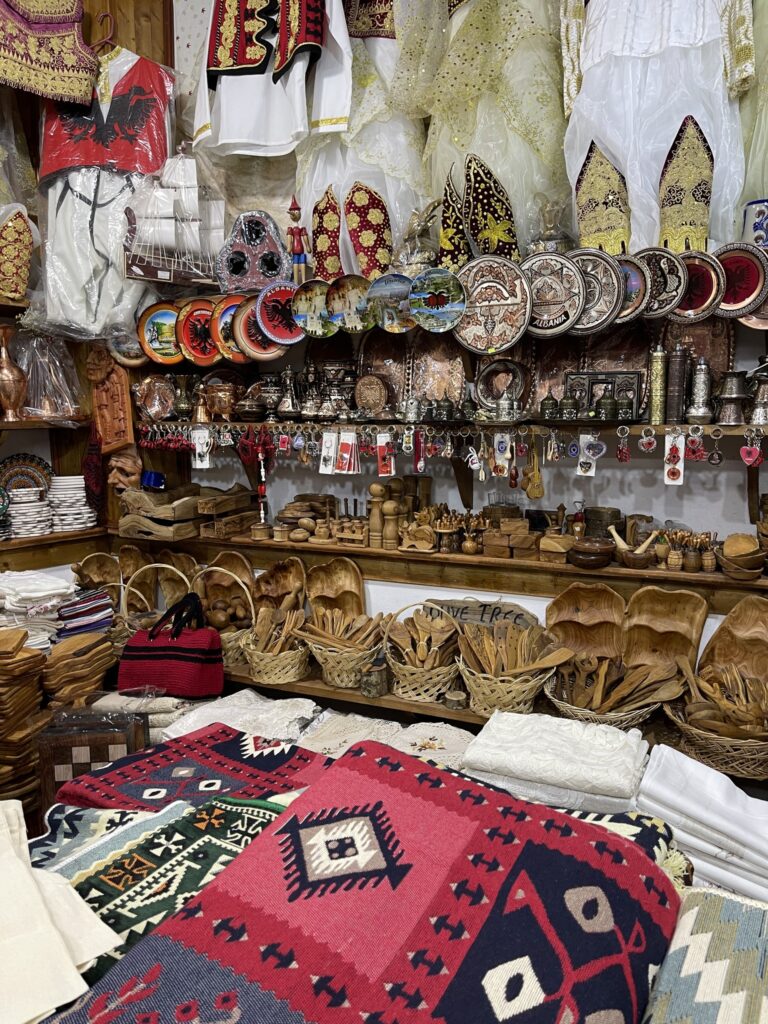 The CHwB NGO shared their experience in creating four educational books that explain the complex cultural heritage concepts sites in a simple language, aiming to spark children's interest in exploring and learning more about Albania's rich heritage and history.

Discussions were also held with representatives from the TID Kruja NGO who shared their initiatives and achievements, among which establishing a crafts training class and procurement of the essential equipment that will assist the artisans in creating their traditional products. These new tools, including two specific machines designed for producing exquisite handmade carpets, a sewing machine with manual and automatic functions, and a wood carving machine, will significantly support artisans and enhance their craftsmanship. Additionally, the NGO is working in partnership with the Kruja municipality to organize various activities for promoting cultural heritage, such as festivals and fairs.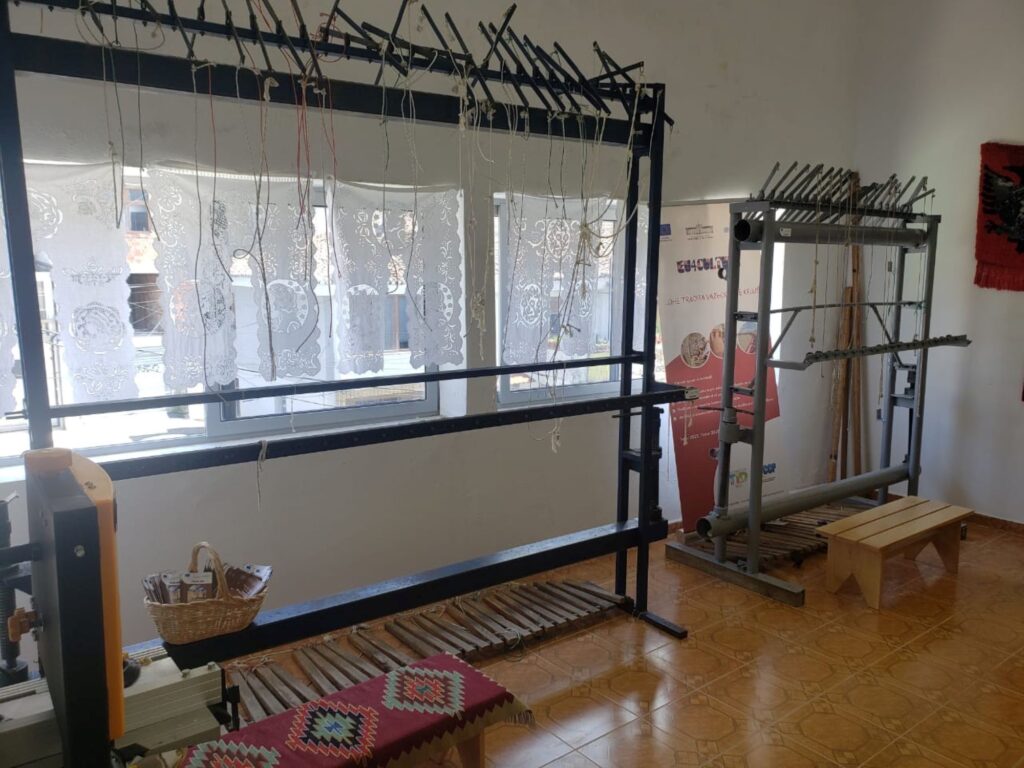 Lastly, a meeting was held with representatives of the IP3 NGO, which is in the final stages of completing two studies on the culinary and cultural heritage of the region. These studies aim to develop two thematic routes in Durres, Kavaja, Rrogozhina, and Kruja. One route will focus on cultural and historical monuments, while the other will highlight local culinary traditions, allowing visitors to experience the richness of the region's heritage.