Albanian and Austrian Students are Learning-by-Doing Artifact Handling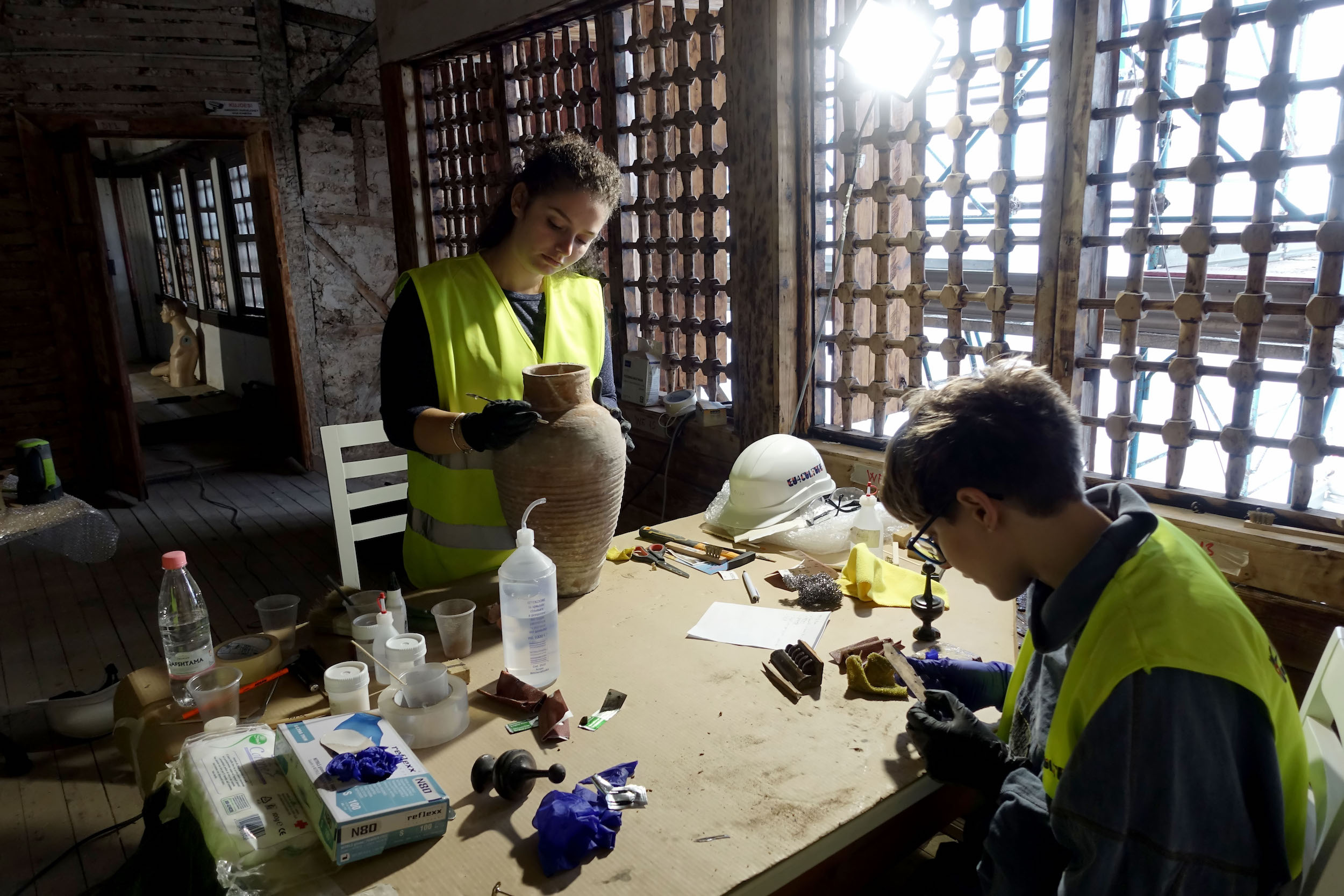 For the last three weeks of September the Ethnographic Museum of Kruja looked like a beehive! More than 25 students from the University of Vienna and Tirana worked together from morning till dusk cleaning and storing the artifacts. The museum has more than 1,000 valuable objects and all of them have to be cleaned and conserved to prepare them for their re-display after the museum's renovation is completed. This work required a lot of experts and EU4Culture came up with a win-win solution that would both solve an issue with a lack of available experts and provide an excellent opportunity for building local capacity. The workshop, organized under the EU4Culture programme, provided both junior and experienced conservators an opportunity to "learn by doing" and work together to apply theoretical knowledge into practice.
First, the students working under supervision of experienced conservators divided artifacts into groups based on the materials they were made of. Each type, ranging from stone, timber, textile, glass to ceramics, required a specialized approach, and the conservators working on their cleaning and consolidation have to have a specific set of skills and knowledge to handle them properly. After artifacts were cleaned they were packed to be stored until the museum is restored and they can be displayed again. The packing also needs special care as one needs to use materials which would not damage the artifacts, and each artifact has its own specifics. For example, only acid free soft paper must be used to pack textile artifacts. One of the traditional costumes was particularly damaged by time and will be sent to the Institute of the Applied Arts in Vienna to be repaired and restored using authentic materials and returned to the Kruja museum.
"Through learning by doing, the students have a unique opportunity to translate their knowledge into practice and put their hands on the processes that they would otherwise not have a chance to do in the classroom. Working in the field together with the experts will help them acquire new skills and eventually enter the job market more easily and confidently. This experience will help them diversify their job options and create opportunities for professional growth and decent work. We hope that many of them will eventually become renowned experts that will help sustain and advance local expertise, know-how and economic growth" – noted Pamela Lama, Country Manager of the UNOPS in Albania.