18 February 2022 – Kick start of the restoration works in Venetian Tower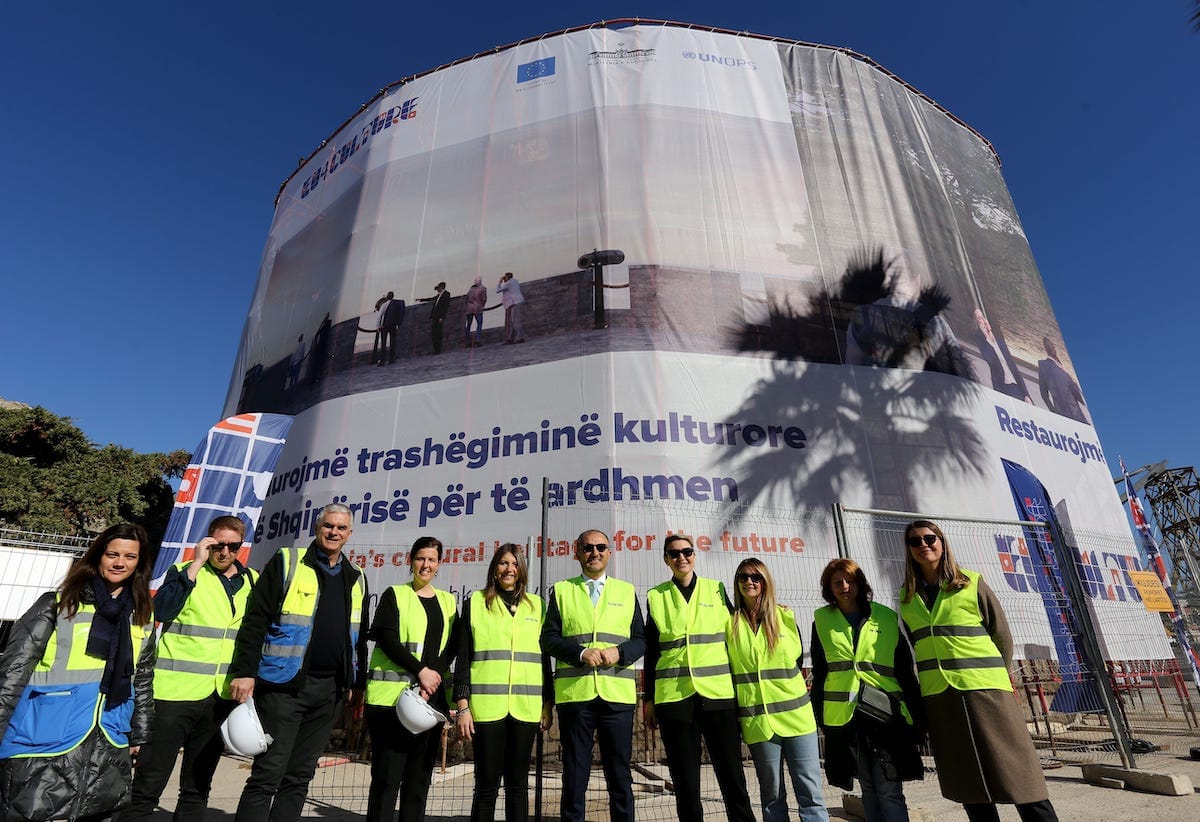 On 18 February 2022, UNOPS Albania kick started the restoration works in the amazing Venetian Tower, a heritage asset to be revitalized through EU4Culture programme.
In the presence of EU Ambassador Luigi Soreca, Minister of Culture Elva Margariti, UNOPS team showed how the Venetian Tower located in the city of Durres will be turned into the first heritage interpretation center thanks to this EU investment for 2019 earthquake damaged Cultural Heritage sites. The intervention is expected to last 6 months with an investment cost of 675 000 Euros.
What we mean by the Heritage Interpretation Center (HIC) is that this 15th century structure will host in the future activities aimed at interpreting and informing about heritage assets in Durrës and Albania. The interpretation will be delivered through 4 key activities including: 
1. Digital onsite reading using touch screens; 
2. Explorative audio based information conducted through either audio guide to receive at the HIC or uploaded information on smartphones and tables. The visitor is equipped with a map, audio guide or is asked to upload an app and they follow comprehensive itineraries including all interesting spots to visit alongside important historical and practical information pertaining to sites of interest; 
3. Performance based augmented and experiential interpretation which is showcased in the HIC several times through day;  
4. Interpretative learning of the city's development through digital binocular viewing on the terrace of the Tower.
The interventions planned are holistic and go beyond infrastructure or conservation repair. 
They include: conservation/infrastructure upgrade, contemporary digital and classic interpretation, new governance structure and business plan aimed at sustainable functioning well beyond the project scope;  disaster risk management plan including evaluation of potential risks and their mitigation as a manner of preparedness in case of disasters. 
Besides this site specific interventions, a more broader local economic support is planned through call for proposals resulting in awarding grants for project proposals coming from community members and which are including cultural activities inspired by these valuable assets.
We will be sharing exciting news  as interventions progress in the next couple of months.