14 June 2022 – Janez Lenarčič,  the EU Commissioner for Crisis Management visit the Venetian Tower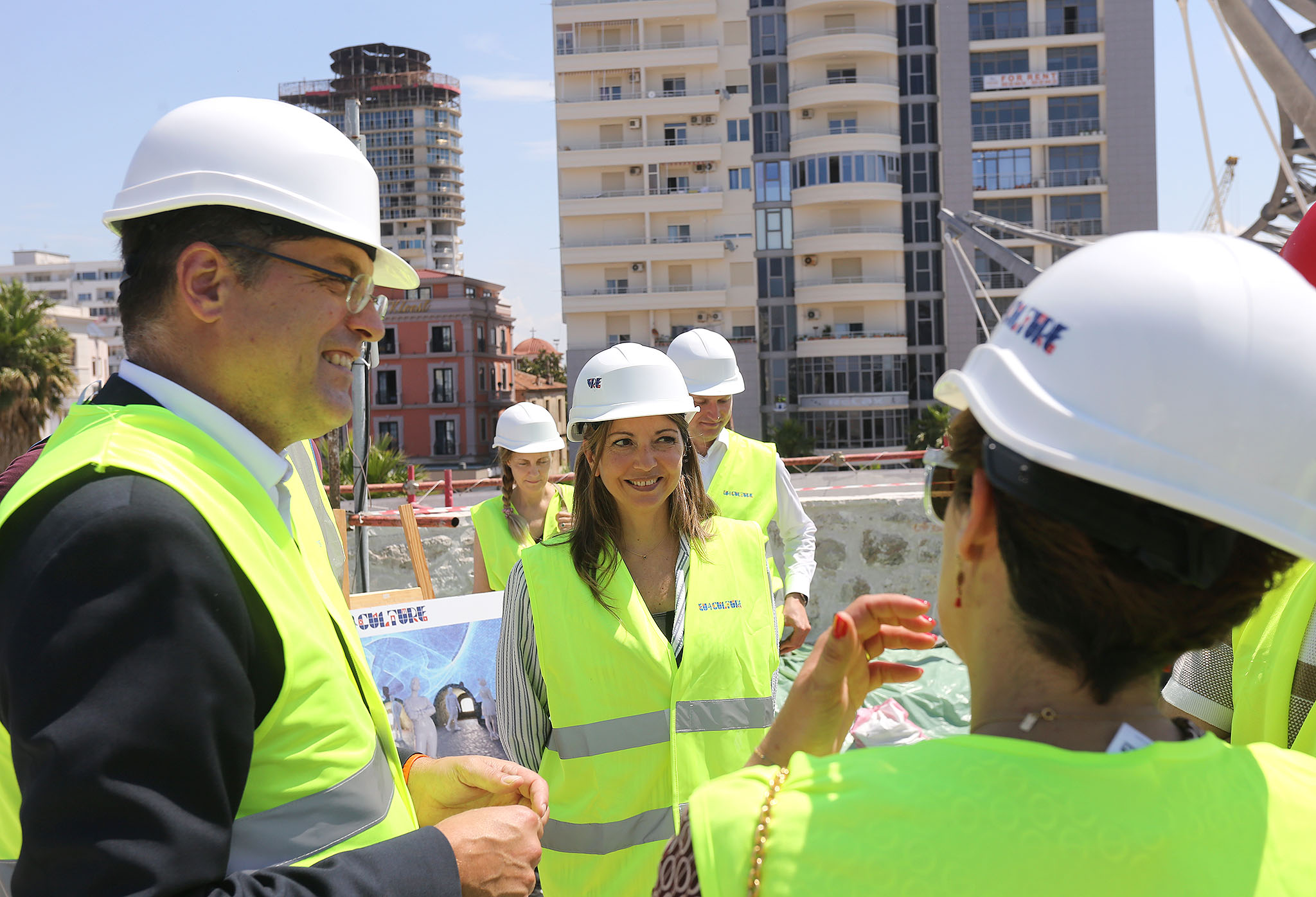 Janez Lenarčič,  the EU Commissioner for Crisis Management, and Alexis Hupin, Chargé d'affaires of the EU Delegation to Albania, visited the Venetian Tower,  one the cultural heritage sites restored under the EU4Culture programme, funded by the EU and implemented by UNOPS in close cooperation with the Ministry of Culture. The UNOPS Albania team led by Country Manager,  Pamela Lama, presented the progress of the ongoing conservation works and briefed on the cultural heritage management, digitalization, and grants components of the project.  
The Venetian Tower is a cultural monument of the first category and is one of the most interesting historical defensive structures of Durrës. It was part of the Byzantine fortress of Durrës, which was considered one of the most powerful fortresses of the west coast of the Adriatic sea. The fortress was built by the Byzantine Emperor Anastasius I (491–518), who allegedly came from Durrës (ancient Dyrrhachium), whereas the Venetian tower was built on top of the Byzantine tower remains around the XV century and equipped with cannons defending the city from the sea. In fact, it was built as a special tower for artillery, when artillery gained popularity in Albania. It was a key observation focal point of the area.
In addition to restoration works, EU4Culuture is working on turning the Tower into an innovative  and unique heritage interpretation center that would  use different means of communication to enhance the understanding of heritage. It will offer visitors an opportunity to experience and "relive" the history through digital performances, immersive virtual reality tours, audio effects, interactive viewing from the roof terrace and other user-friendly digital and multimedia components. This would make the tower both a premier tourist attraction and an entry point for exloring Durres cultural and historical sights.