Ruins of St. Mary Church in Mamurras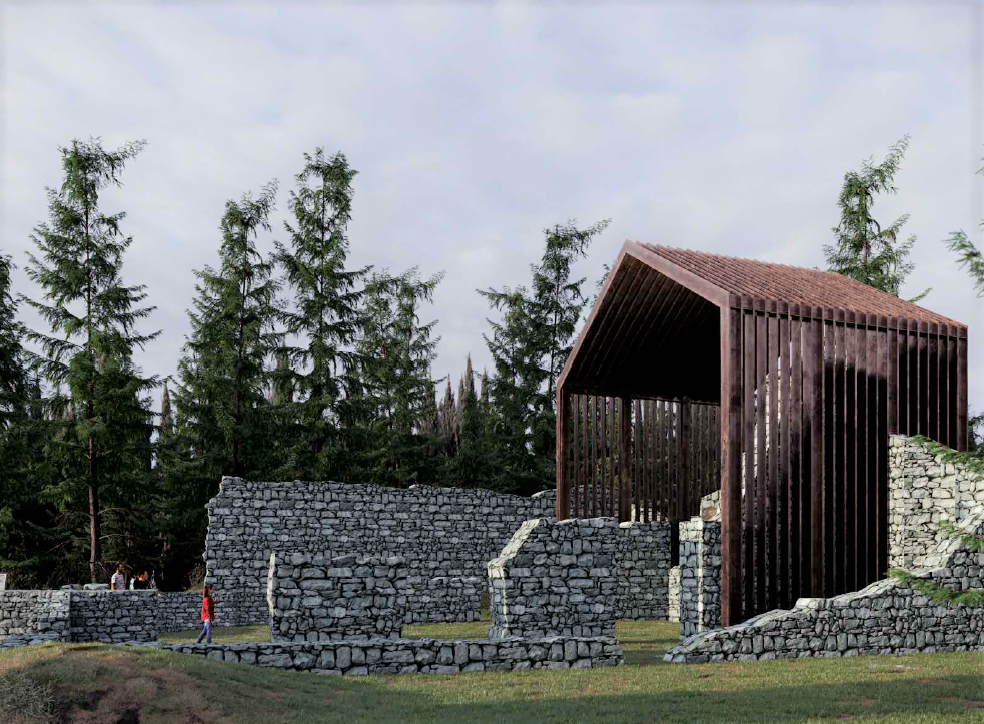 The conservation works at the ruins of St. Mary Church in Mamurras are ongoing under the EU4Culture program. 
Historical records from Theodor Ippen, an Austrian-Hungarian diplomat, who explored the region in the 19th century, indicate that the Church was already in a state of ruin at that time. Ippen's records suggest that the Church was one the largest and most distinguished during the medieval period in Albania.    
The precise construction date of the church is uncertain due to the absence of reliable historical or inscriptional records. 
One of the notable features of the church are the remains of the wall paintings in the apse. The paintings are divided into four sections, with the lower section displaying eight paintings depicting bishops, the middle section showcasing the busts of saints,  and the upper two sections being illegible. The wall paintings will be cleaned, restored, and conserved.
According to Ippen, the remote location of the church remains indicates the possibility of a former monastery existing alongside it.
Recognizing the historical significance of the remains and the damage caused by the earthquake, this first-category monument has been selected for conservation under the EU4Culture programme.