Ethnographic Museum in Kruja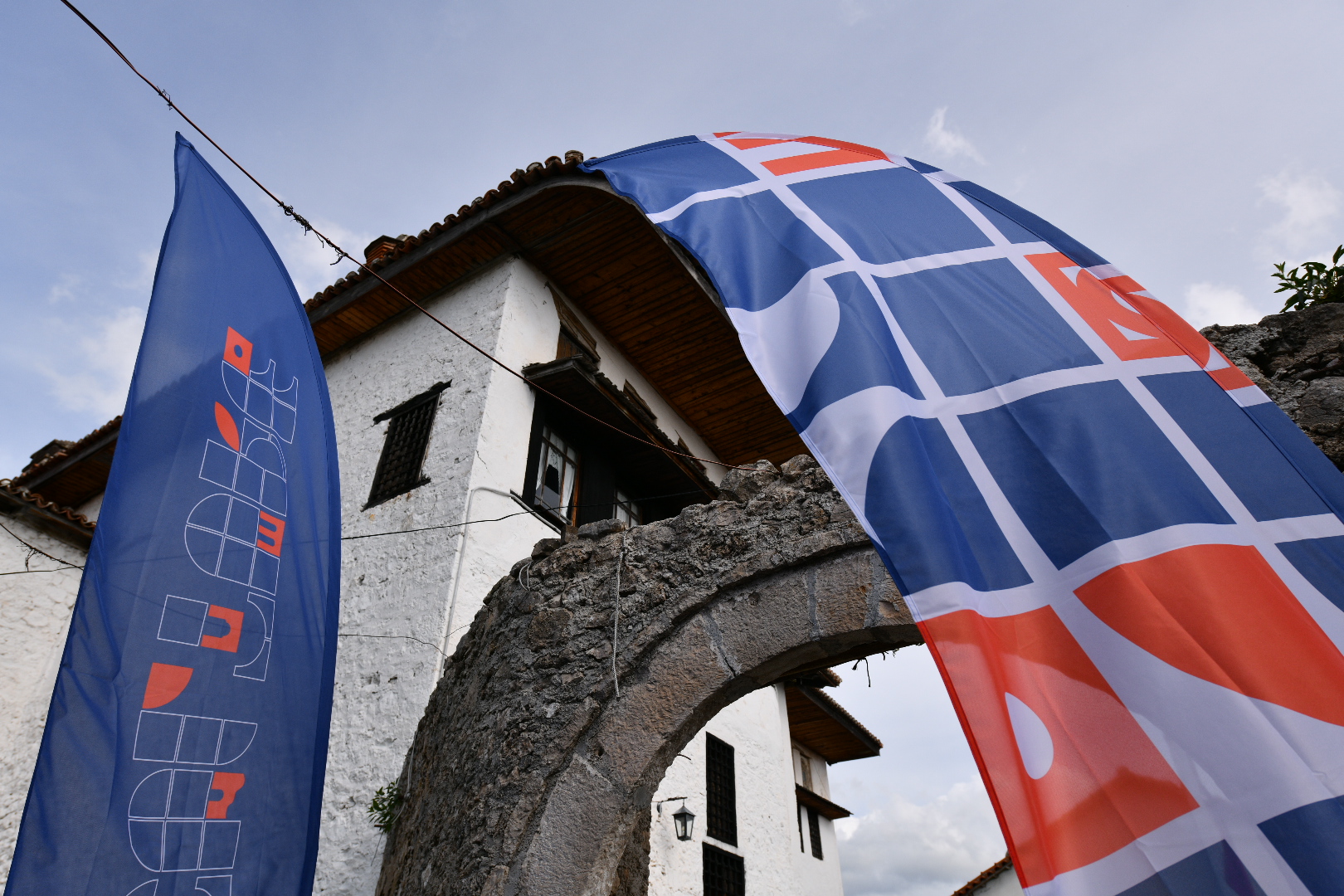 The Museum represents traditional lifestyle and architecture in the context of comparable European examples, it exemplifies the importance of recognising, preserving and promoting intangible and built heritage assets for a diverse and international audience.
Considering the existing conditions, it has evidence of cracks in plastering; stone and timber walls. The eaves of the roof have minor damage all across the length; Furniture needs a thorough conservation appraisal; Wall paintings need cleaning and stabilization; All wiring pertaining to electrical and surveillance needs changing; Alarm systems and fire protection will require a complete upgrade.
Interventions proposed and intended to be implemented for site rehabilitation, regarding EU4Culture Project include:
DESIGN
Conservation scope
– Light conservation works in the external, internal surfaces and roof
– Documentation, cleaning and stabilization of painted layers
– Documentation and design of conservation baseline for all the furniture, tools and textiles
– Partial conservation and upgrade of exhibition boxes (lighting/humidity control)
– Disaster risk management
– Maintenance program and plans
Infrastructure
– Electrical installations for lighting
– Surveillance and safety system
– Heating and ventilation system
– Upgrade of visitors' utilities
– Audio and digital system for interpretation purposes
– Urban landscaping around the museum to provide the space outdoor events
– Health and safety, emergency evacuation, fire alarms and protection
CONSULTATIONS AND DESIGN
Revitalization scope
– Interactive interpretation: the ethnography of Kruja and wider European comparisons (the ''Eu" house)
– Content creation for digital interpretation
– Tactile interpretation and overall establishment of universal access
– Identifying, engaging and supporting local producers and artisans for events relating to demonstration of traditional techniques of production and similar
– Branding and visual identity
MANAGEMENT AND BUSINESS PLAN
Management
– Designing structure for managing visitors' and functions for local engagement
– Analysing for additional streams of revenue
– Designing aspects of events and activities for all age and interest groups
GRANTS
Local socio economic component (grant schemes and practical training)
– Connecting historic bazaar production with practical demonstrations – supporting local artisans to develop and implement programs of practical demonstrations of produce at the museum
– Reproduction of museum artefacts as souvenirs for sale – supporting local artisans/artists to develop a production line of souvenirs which could be sold at the museum and in the bazaar