Castle of Ishëm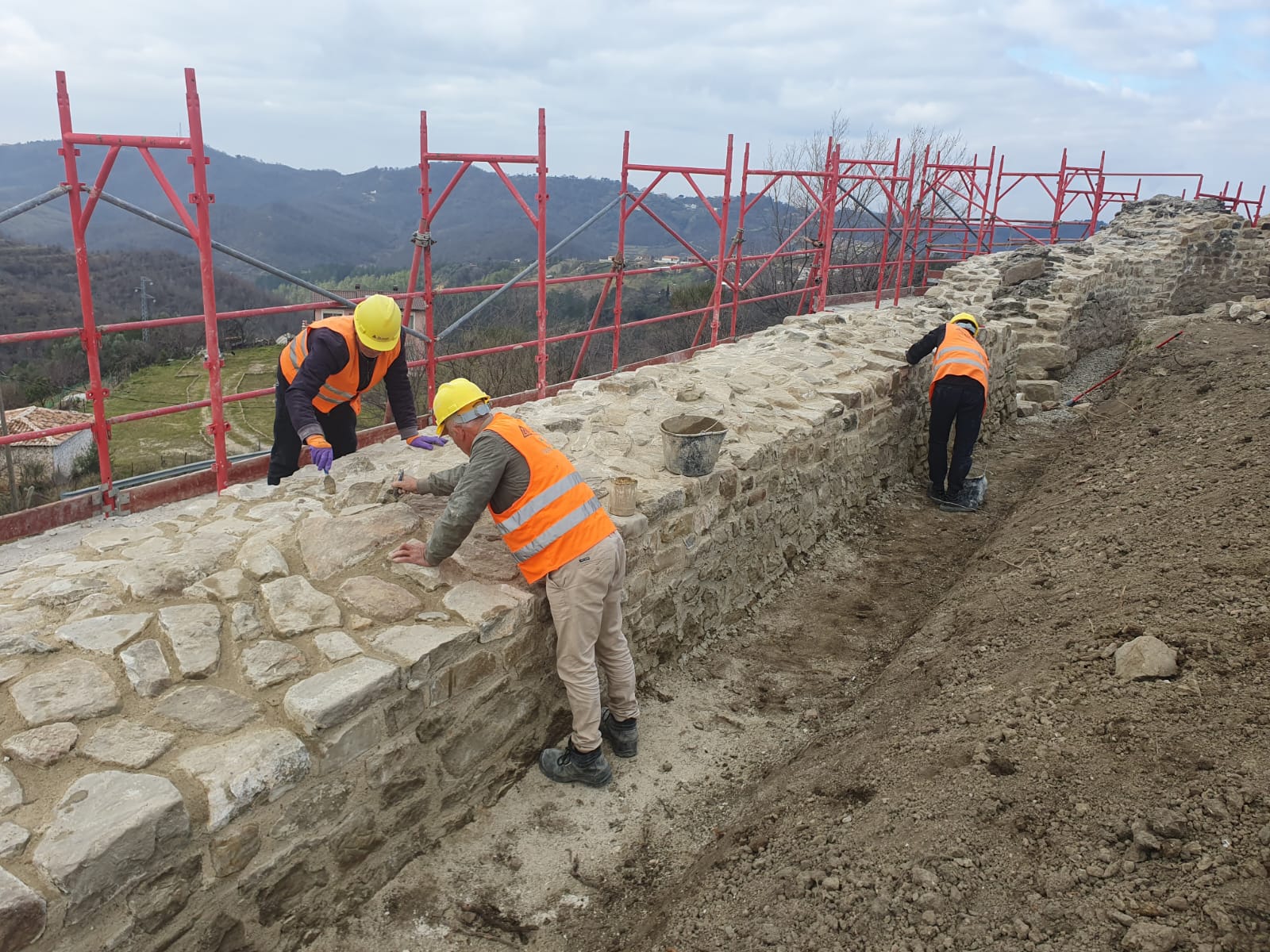 HISTORY AND BACKGROUND
The Castle of Ishmi is located in the municipality of Durrës. It overlooks an immense plain of Ishëm and the Kruja-Dajt mountains on the east, the delta of the Ishëm river, the Cape of Rodon and part of the Adriatic sea coast on the west.
Because of its strategic position in the past, the Castle served as an important Ottoman defence stronghold. Built between 1572 to 1574, it was widely used by the Ottoman soldiers to control and protect the roads from the insurgents and prevent unauthorised trade with the Venetian Republic. With the fall of the Ottoman Empire, the Castle was abandoned. In 1977 the remains of the Castle were designated as the Monument of the First Category. It is also worth noting that one of the most important and influential Albanian painters, Ibrahim Kodra was born in Ishëm. His grave is located opposite to the entrance of the Castle.
SCOPE OF WORKS
Interventions consist of the restoration and consolidation of the castle walls in order to ensure its longevity at the entrance to the castle without compromising its integrity and its historical and architectural values.
CONTRACT VALUE AND DURATION
Value of Contract: 57,884,162.15 ALL
Duration: 7 months
RESTORATION WORKS – ONGOING 
Consolidation of the wall head with 1-2 rows of stones with lime mortar 1: 3.

Stone wall up to 3m high with 1: 3 lime mortar. 
EXTERNAL SITE WORKS – ONGOING
Excavation by hand and transport by hand 10 m. 

Waste transport by vehicle 5 km manual handling. 

Filling with gravel around the perimeter of the walls.